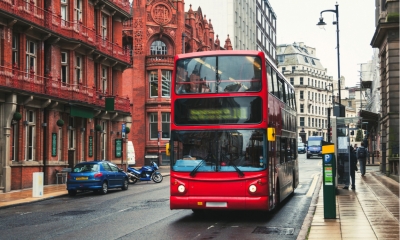 The latest Small Business Index has identified the best European cities for enterprise based on SME population, business support and the affordability of premises.
Birmingham tops the poll in the UK, closely followed by Glasgow. These cities outperform London thanks to the availability of rent and retail space at a reasonable price.
The Small Business Index 2019 has been compiled by mobile payments platform SumUp. The study has found that high levels of external support and investment for small enterprises do not offset the cost of rising rent and real estate across Europe's major cities.
The Index has analysed the 100 most populous cities across Europe and ranked them according to four criteria: the amount and type of small businesses, SME density, real estate factors and the availability of external support.
Valencia and Madrid come in first and second place within Europe, followed by Vienna, Berlin, Barcelona and Warsaw. Nine cities in Germany are in the top thirty places in the ranking.
In the UK, Birmingham is at number one (and number ten in Europe) with its comparatively cheap rents and high levels of business investment while Glasgow is second in the UK thanks to the availability of rental spaces. Other UK cities ranked highly are: London, Liverpool, Edinburgh, Manchester, Leeds, Leicester, Bristol and Cardiff.
The key findings of the report include:
In the UK, Cardiff and Edinburgh have the highest density of small businesses;
London scores full marks for business support, with Manchester and Birmingham following closely behind;
Manchester has a high number of small businesses, particularly cafes and bars, despite a low availability of rental space and relatively high prices;
Overall, the availability and price of rent and real estate is consistently poor across the UK, with Birmingham and Glasgow the only exceptions.