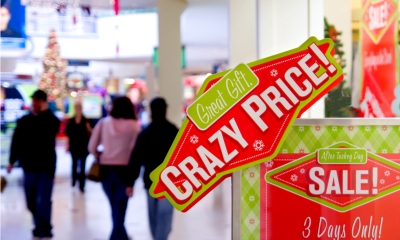 20 FAQs about unfair trading, trade descriptions and pricing
1. What is unfair trading?
The Consumer Protection from Unfair Trading Regulations ban unfair commercial practices when you are dealing with consumers:
31 specific practices are banned outright (see 2)
misleading or aggressive practices that are likely to harm the interests of the average consumer are also prohibited (see 3)
there is a general prohibition of unfair commercial practices (see 4)
Business-to-business trading is not generally covered by these regulations unless it affects consumers: for example, where misleading labelling on a product sold to a business could also mislead the ultimate consumer. However, business to business trading is regulated by the Business Protection from Misleading Marketing Regulations (see 5).
2. What specific unfair trading practices are banned when dealing with consumers?
In total, 31 unfair trading practices are banned outright when trading with consumers. They include:
falsely claiming accreditation - for example, claiming to be registered under an accreditation scheme when you are not
advertising special offers just to bring in customers when you do not really expect to be able to supply the products (so-called bait advertising)
pretending that an offer is only available for a very limited time to pressure customers into an immediate decision
promoting a product similar to another manufacturer's in a deliberate attempt to make the customer think that the product was made by that manufacturer
advertising that directly encourages children to buy a product or persuade their parents to do so
bogus competitions
unreasonably pestering customers (eg repeated, unsolicited phone calls)
supplying products without being asked for them and then requiring payment (inertia selling)
Provided that you deal fairly and honestly with your customers, you are unlikely to be engaging in any of the banned practices. If in doubt, you should take advice on the detailed prohibitions.
See a full list of the 31 banned practises and read more in this guide to the Consumer Protection from Unfair Trading Regulations.
Setting the right price right is essential. Too high, and you'll struggle to make the sale. Too low and you're throwing away potential profit.
Make sure the price is right with our free product pricing calculator. Answer a few quick questions to work out what you should be charging.
3. What counts as a misleading or aggressive trading practice?
Both misleading and aggressive practices are prohibited when dealing with consumers if they are likely to affect the average consumer's decision. Misleading or aggressive practices include:
providing false information (for example, about a product, its benefits and so on)
omitting important information
creating confusion with competitors' products (for example, by giving your product a name very similar to a leading brand)
failing to follow the rules of a code of conduct to which you subscribe
harassing, coercing or unduly influencing consumers, either physically or psychologically.
Provided that you deal honestly and fairly with your customers, you are unlikely to engage in misleading or aggressive practices
4. What is the general prohibition of unfair commercial practices?
The general prohibition of unfair commercial practices is designed as a safety net, to protect consumers from unfair trading practices generally even when they are not covered by the rules on misleading or aggressive trading (see 3) and the specifically banned practices (see 2).
A practice is covered by the general prohibition if it does two things:
It breaches the requirement for traders to act with professional diligence, meeting the standard that can reasonably be expected. This means acting in accordance with honest market practice or good faith.
It is likely to materially distort the behaviour of the average consumer, changing the decisions they make (eg convincing the consumer to buy your product).
5. What are the rules on misleading marketing when selling to other businesses?
Business-to-business trading is covered by the Business Protection from Misleading Marketing Regulations. These ban misleading 'advertising' which is likely to deceive. This includes providing misleading information about the product, its price, the terms of supply or the supplier.
The regulations provide specific conditions on comparative advertising, including a requirement that any comparative advertising should not be misleading.
6. What are the rules on trade descriptions?
Trade descriptions - for example, labelling, signs, advertisements, marketing brochures and any statements you make to a customer - can have an important influence on customers' purchasing decisions. Inaccurate or misleading trade descriptions are prohibited by the Consumer Protection from Unfair Trading Regulations, which prohibits unfair commercial practices (see 1).
7. Can we be prosecuted for unfair trading?
Your business can be prosecuted for breaching the regulations and could face an unlimited fine. Individuals can also be prosecuted and could face a fine or up to two years in prison. But unless you are guilty of a major breach of the regulations, it is more likely that your local trading standards service would use informal procedures or an enforcement order to deal with the breach.
8. What rights do customers have if we give misleading information?
When a consumer buys from you, the contract automatically includes the consumer's statutory rights - which cannot be overruled. Amongst other things, goods must match their description. If you have given misleading information, the customer will usually be entitled to return the goods and get a refund, or claim damages, or both.
If you provide misleading information about services, the consumer is also likely to have a claim against you. The consumer's statutory rights include that services must be carried out with reasonable care and skill (and any goods or parts included must be as described).
9. What are the main advertising rules?
Misleading advertisements are covered by the unfair trading regulations (see 1). Your local trading standards service can take action against you if you publish misleading advertisements (see 7).
Customers may also have a claim against you, if they make a purchase based on misleading advertising (see 8).
Misleading advertisements can also be investigated by the Advertising Standards Authority (ASA), which is responsible for ensuring that advertisements conform to the relevant advertising code of practice. (There are separate, but similar, codes for broadcast and non-broadcast advertising.) The ASA may require you to withdraw the advertisement and to undertake not to use similar misleading advertisements in future. Repeated breaches of the code can lead to court action and a fine.
10. Are there any special rules for particular products or services?
There are a number of special cases. For example:
it is an offence to claim that a product is made of gold, silver or platinum unless it has been hallmarked
claims about the nutritional value or health benefits of food are regulated
You should take advice on the regulations applying to the goods and services you provide.
11. What should we do if a customer complains that we have treated them unfairly?
Your immediate priority is likely to be dealing with the customer. If the customer is complaining about something they have bought, the best solution can be simply to apologise and provide a refund. It may make sense to do this on a 'no-fault' basis - ie without admitting (or denying) any fault on your part - to avoid providing evidence that could be used against you if the customer decides to take legal action.
Normally, handling a complaint in the right way should avoid any further dispute with the customer (and can improve how they feel about you). At the same time, it should reduce the chance that the customer will make a complaint to any official body such as Trading Standards.
Once you have dealt with the customer, you will also want to deal with the substance of their complaint. For example, you might need to review - and, if necessary, amend - the marketing material that they complained about.
If at any stage a customer threatens legal action, or you are investigated by the enforcement authorities, you may want to take legal advice on the best way to proceed.
Insurance can help protect your business against the financial and reputational damage caused by customer complaints. There are different types of insurance policy that can protect you against different risks.
12. Are we required to display prices?
Retailers must display product prices clearly, either on the label or nearby (for example, with a price indication on the shelf under the goods). Similarly, restaurants, hotels and similar businesses must show prices on a price list (for example, on their menus). There are exceptions for antiques, goods sold at auction and products provided as part of a service.
You may also be required to display unit prices if you sell products loose from bulk: for example, if you sell petrol from a pump or loose produce. You are also required to display a unit price for products which must be marked with the quantity: for example, most packaged foods.
More generally, failing to display prices could constitute unfair trading if the omission is likely to affect how customers behave. For example, customers might not choose to use your service if they knew in advance how much it would cost.
13. Do we have to show prices inclusive of VAT?
Where products are being sold to consumers, the price must usually include VAT.
If you are selling to other businesses, you can show prices exclusive of VAT. If individual consumers will also see the prices, you should also show what VAT applies.
14. Can we show prices exclusive of extras such as delivery charges?
If the extras are compulsory, they should normally be included in the price. For example, a car dealer should show the price inclusive of delivery and number plates. If you cannot include the charge for a compulsory extra in the price - for example, because the charge can vary - the charge can be shown separately but should be displayed with equal prominence.
If you do not show the price of a compulsory extra, this may well imply that the extra is optional or included in the price. For example, if a restaurant does not state that there is a compulsory service charge, the customer is not required to pay it.
If the extras are genuinely optional, you do not have to include their cost in the price. You should, however, make it clear when the extra charges will apply and how much they will be. Again, if the charge can vary (for example, a delivery charge based on where the delivery is being made), there should be an explanation of how the charges will be calculated.
Omitting important pricing information so that customers are likely to be misled is unfair trading.
15. Can we charge heavily for extras like delivery so that we can keep our headline price low?
If extras are compulsory, the cost should normally be included in the price (see 14).
You can choose to break down the price as well, so that you show a price excluding extras. But if doing so gives a misleading indication of the price, you are committing an offence.
16. Are we allowed to charge whatever price we like?
Usually, you are free to charge whatever price you wish to compete in the market.
However, you must not use pricing in an anti-competitive manner. For example:
you must not use 'predatory' pricing, deliberately underpricing your product to drive competitors out of business and discourage new competitors
you must not conspire with competitors to fix prices in a cartel
17. Are we allowed to set a recommended price for shops that sell our product?
This is a complicated area and can cause problems:
Controlling the price shops charge for your product is against competition law. Setting a recommended price might have this effect, if you exert direct or indirect pressure on the shops to maintain the price.
Displaying an artificially high recommended price, so that the actual price appears to be a bargain, is likely to be a breach of the rules on sales and special offers (see 18).
If you feel that you need to set a recommended price, you should take advice on how you can ensure that you are not breaching competition law.
18. What are the rules on claiming that products are in a sale or on special offer?
Broadly, any price comparisons of this kind must not be misleading. For example:
to claim that products are on sale, you should show the previous price and should have been selling at that price for a meaningful period of time
you must not claim a discount against the recommended retail price (RRP), if the RRP is significantly higher than the price generally charged for the product
you should not claim that you are selling at an introductory price if you plan to continue selling at that price indefinitely, or to stop selling the product after the introductory period
Some unfair sales practices are specifically banned: for example, pretending to have a closing down sale. You may want to take advice to ensure that any special offers or sales you plan meet the legal requirements.
19. Can we claim that our products are cheaper than a competitor's?
Yes, if the claim is not misleading. So, for example, you must be comparing up-to-date prices for the same or substantially similar products.
Your competitor may take action against you if they feel the comparison is misleading or dishonest. You should also be careful about the use of competitor's trademarks and trade names, and may want to take legal advice.
20. Do we have to sell products for the price shown if we have made a mistake?
Normally, no. When, for example, a shop displays products and their prices, the shop is not directly offering them for sale but issuing an 'invitation to treat': when the customer offers to buy the product, the shop can decide whether to accept or reject the customer's offer.
You would, of course, need to correct the price once your error had been pointed out. Otherwise you could be accused of displaying a deliberately misleading price and could face legal action.