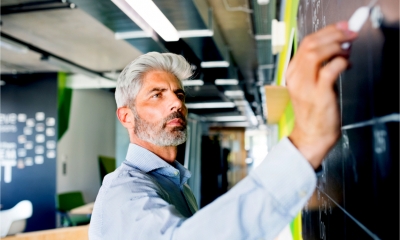 Selling a business can be a daunting process. The best way to make the process of selling your business manageable is to follow these simple steps. This will help you keep a cool head and ensure that you don't forget anything
1. Time the sale of your business
Deciding on the right time to sell your business will be difficult. The sale could be motivated by a range of factors, which may or may not be in your control. You may be motivated by health concerns or wish to retire.
On the other hand, your decision to sell may be because the market is favourable, or because you recognise that it's time for you to move on to a new challenge.
Whatever your motivation, be aware that the timing of the sale and the speed at which you need to move will affect the price you can expect to realise.
2. Prepare your business for sale
Getting your business into shape for sale can speed up the selling process and help you achieve the best price possible.
Think about smooth succession planning. Your business shouldn't rely on you to run it, so ensure that any new owner has all the information and resources they need to be able to take it over without problems.
You will also need to get your books in order, so that you can stand up to a thorough due diligence check.
Don't forget to spruce up the look and feel of your business - ensure your premises, equipment and stock are neat and orderly.
3. Decide whether to use a broker to sell your business
If you are busy with the day-to-day running of your business, you may need an intermediary to handle the sales process.
If you do decide to use a broker, make sure you find someone that has strong experience with your type of business, and the right industry connections.
Learn how to sell your business
Get a free comprehensive guide to selling a business and learn how to exit at the right price to the right buyer.
4. Value your business
A buyer will take a lot of factors into consideration when deciding what your business is worth to them.
To arrive at a fair price, consider your business' assets (including its staff, loyal customer base, equipment, premises and stock, and intangibles such as goodwill). You can also think about the cost of setting up a business such as yours from scratch.
Try to put your emotions aside during the valuation process - your business is only worth what a buyer is prepared to pay.
5. Find a buyer for your business
There are several ways that you can get the word out that your business is for sale. You may find a buyer locally through word of mouth or classifieds, or through your own business contacts.
If you want to reach a wider audience, consider advertising online through a reputable site.
6. Negotiate with your buyer
Closing the deal is always easier when you can meet your potential buyer face-to-face. Phone calls and emails will only get you so far.
Be ready to compromise - but don't give away concessions without getting something in return. For example, you may accept a lower sale price in return for a guarantee that your loyal staff will be kept on.
Finally, be confident about what you are selling. You have put in hard work to get your business to where it is - it's time to reap the rewards.
Article written by Matthew Hernon, Account Manager at BusinessesForSale.com