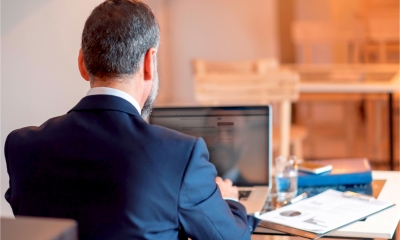 After years of building a business from the ground up, letting it go can be difficult. However, with retirement beckoning, you need to start planning your exit strategy. That means making sure your business is in great shape, and that you make enough money to fund your retirement
1. Plan your business sale so it funds your retirement
When planning your exit strategy so that you can comfortably retire, you need to consider the different ways of selling your business. The method of sale will depend on the size of your business, your industry, and business type. You should also find the method of sale that will give you a lucrative deal. While most companies are sold to another business in the same sector, there are other ways to sell.
You could auction the company to the highest bidder for a lucrative payout. An auction is an excellent option when you are retiring as you can get a lot of money. An alternative is to find a private investor or consider a management or employee buyout. You also need to decide whether you want to sell the entire business or retain partial ownership.
2. Prepare the company for sale
You need to prepare your business for sale long before your retirement. If you have mismanaged your business, it will only make it harder to find a suitable buyer. Therefore, if you maintain ethical business practices, a buyer can recognise the value of your brand and is more likely pay the asking price.
So, how do you prepare for an exit?
Maintain accurate financial records: From the inception of the company, you should keep accurate records. Organise the company accounts so that the expenses and incomes are precise. Your cash flow statements, and balance sheet should also portray the exact financial position of the business.
Ensure the company can run in your absence: The top management should be empowered and able to run the company well. If the company relies too much on your presence, buyers may not be willing to purchase it.
Pick the right time to exit: You should put the business up for sale when the revenue is growing gradually. Profits may not entice buyers, but consistent income growth will fetch a good price.
3. Find the best business broker
Using the wrong broker can lead to a lower sale price or leave your business on the market for far longer than you plan - delaying your retirement. Therefore, you need to find one who can get you the best price within a short time.
How do you find the right broker? Look for one who has specialist experience and a verified track record. The broker should also have positive reviews and numerous connections that can push the sale forward. A good broker may also suggest ways to find buyers fast.
Learn how to sell your business
Get a free comprehensive guide to selling a business and learn how to exit at the right price to the right buyer.
4. Attract a buyer for your business
You can sell your business through an online broker. However, you can also market your business on various websites and online marketplaces. Don't underestimate the power of word of mouth. You may already know a local business looking to expand or people who have expressed an interest in your business in the past.
However, you should start by getting a formal valuation and establishing your asking price before advertising the business for sale. To attract buyers, you will also need to gather all the financial and background information on your business for potential buyers to examine.
5. Value your business
A third party should conduct the formal valuation of your business. Their job is to analyse the growth potential, opportunities, and threats. Assessing the EBITDA (Earnings before interest, tax, depreciation and amortization) gives a clear picture of your cash flow and determines the liquidity of the business.
Apart from earnings, business inventory and assets will also be under review to assess their value. As a business owner, you should also monitor the debts and company loans, as they will influence the price.
If you have been running your business for a long time, you can be too emotionally attached to value it realistically. That's why it's a good idea to get a third party to value the business for you.
You may also have a specific amount in mind for your retirement. If the valuation is not as high as you hoped, you could consider a partial sale and continue earning income from the business instead.
Alternatively, set a goal and keep running the business until you get the value that you want. Retirement age is a personal choice and factors such as income will determine the right time to retire for you.
Selling a business is not easy. However, if you take the right approach, you have a better chance of succeeding.
Featured article made possible by Matthew Hernon, Account Manager at BusinessesForSale.com