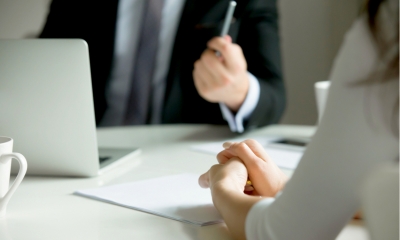 Small businesses can't afford to make a mistake when handling a disciplinary or grievance issue. An Employment Tribunal can increase any award by 25% for unreasonable failure to follow the provisions of the Acas Code of Practice on Discipline and Grievance. Make sure you handle the process correctly and save time and money with these readymade policies, notes and letter templates
Most disciplinary and grievance issues can be handled informally - often with a quiet word. Where matters are more serious or cannot be resolved informally, you should act swiftly, fairly and consistently to establish the facts of the case. The steps you need to take will depend on the circumstances and could involve an investigatory meeting with the employee, an appeals process and may ultimately end in a dismissal.
If an issue arises - to help save you time, money and hassle - we've worked with Simply Docs to bring you unlimited access to over 530 Employment templates for recruiting, employing and managing staff, including a discipline and grievance toolkit. Buying readymade templates is much quicker and cheaper than having to create your own from scratch. And they've been drafted, reviewed and updated to a high standard by legal experts at Simply Docs.
You can get one year's unlimited access to the Employment templates for just £30 using the discount code below.
How to buy
Simply click this link.
Register.
Select Employment by clicking on BUY.
Enter the Donut Discount code SLD7948.S
Once payment has been completed, start downloading any/all of the documents.
All updates and additions during the subscription period are free. At the end of the year your subscription does not renew automatically.