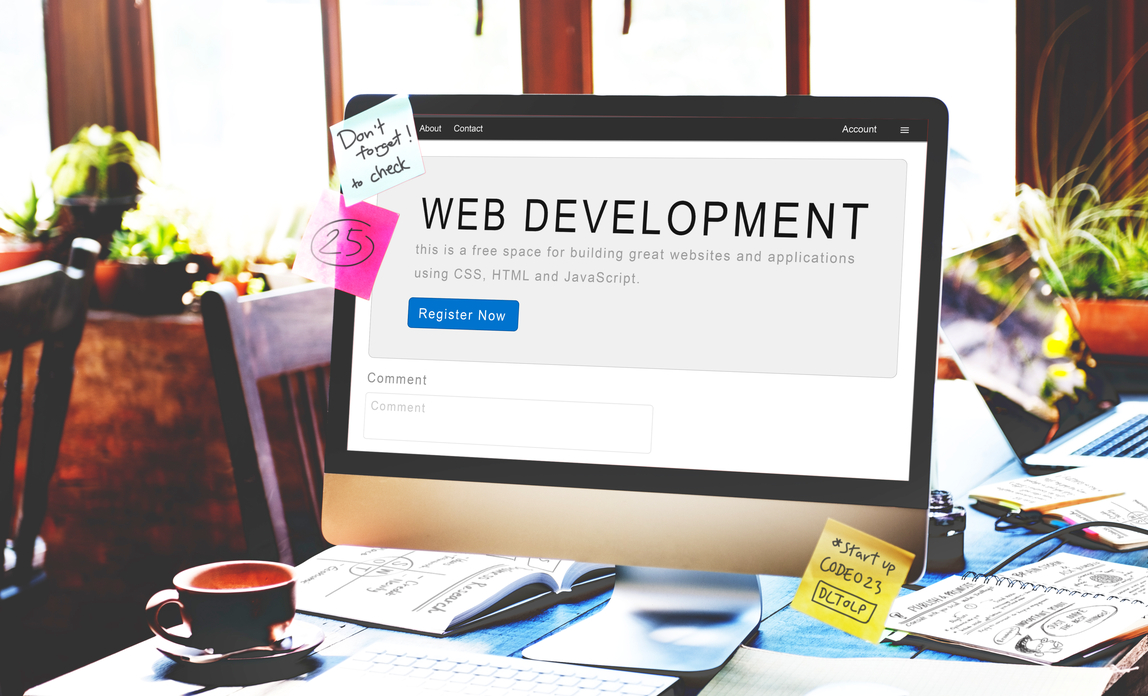 8 FAQs about your website.
1. How can I register and protect my domain name?
You register a domain name through one of the registrars who manage domain names, such as Nominet. Which registrars you can use depends on the category of domain name (eg whether it is '.co.uk', '.com', '.biz' and so on). Although you can contact registrars directly, many businesses register domain names through an intermediary such as their Internet Service Provider (ISP).
To make it easy for people to find your website and minimise the risk of someone else using a similar domain name, some businesses register several domain names. For example, you might want to register yourname.co.uk and yourname.com or even different versions of yourname.
Registration itself is a fairly simple process. You provide various administrative details (eg who owns the domain name, contact details) and pay a small fee. You should then receive a domain name registration certificate; check the details to ensure that the domain name is properly registered to you. Thereafter, you continue to pay small renewal fees to maintain your registration.
The situation is different if your chosen domain name has already been registered by someone else. Domain names are used by businesses as 'trading names'. Unscrupulous registrants may have registered a domain name that is substantially similar to your own business name (which may also be protected by a trade mark registration).
Possible approaches to recovering the domain name include using one of the internet domain name dispute resolution procedures or taking action under trade mark legislation or the law of 'passing off'. On the other hand, if whoever has registered the domain name has a legitimate claim to it, you may have to accept the fact and choose another domain name. Take legal advice on what best suits your circumstances.
2. What legal statements should I include on my website?
Many website operators think it is good practice to display and utilise 'Terms of Use' - ie the terms and conditions upon which access to the website is granted. You must ensure that any Terms of Use include appropriate disclaimers of liability.
If you own your business website, include a copyright notice communicating that the website is owned by your business and that any copying will not be permitted other than in accordance with the Terms of Use.
If you collect information on visitors to your website, perhaps through the use of contact forms or cookies, you must tell visitors.
3. Do websites count as advertising and what are the rules?
A website does not in itself constitute an advertisement - but parts of the website that advertise your products or services do. You should ensure that any such adverts comply with Advertising Standards Authority (ASA) regulations. The basic rule is that adverts must be 'legal, decent, honest and truthful'.
Be aware that any marketing communications on non-paid-for space under your control, such as Facebook and Twitter, also fall under the ASA regulations.
4. Are there any restrictions on my website content?
On the whole, website content is a matter of common sense. For example, you should not publish offensive or defamatory material.
One area that can cause problems is copyright. You must not use copyrighted material - such as other people's text and pictures - on your website without permission. Similarly, linking to other web pages in a way which makes them appear to be part of your site or modifies their appearance could constitute 'passing off'. If you want to link to another website, ask permission from that website's owner.
5. Are there any legal issues to do with website design?
Design right and copyright apply to websites in the same way as to other designs and written materials, though it is unlikely that you will particularly want to protect the design of your website or that anyone else will feel that the design of your website breaches their intellectual property rights.
There may also be copyright in the underlying elements of our website such as the  underlying databases, software and code used.
If you use a designer to create your website, ask them for a written guarantee that the site does not breach anyone else's rights. Ensure that the design right and copyright are assigned to you in writing. Otherwise, you could be forced to pay the designer every time you want to change the site, even if the designer has stopped working for you.
You should also be aware that you must not discriminate against people in the way that you recruit employees or provide a service. This may apply to your website, for example, if you are recruiting or selling online. The design of an 'accessible' website should take into account the problems that, for example, people with impaired sight might face.
6. Are there any potential legal problems with the software used in my website?
As with any other use of software, you must comply with the terms of the software licence. If you commission bespoke software, ensure that the copyright is assigned to you.
7. Are there any restrictions on collecting and using information on visitors to my website?
If you collect any information on your website users, you must tell them. For example, if your website uses 'cookies' to track users, you must include a statement saying so. You must also give users the option to refuse to provide that information.
In addition, collecting personal data falls under the Data Protection Act 2018 and may require that you register with the Information Commissioner's Office. The Information Commissioner's Office website has more information on your obligations under the Data Protection Act.
Set up a clear privacy policy - prominently available on your website - telling users how you will use their personal data before asking for it and give them the option to opt out. Make visitors aware if your site uses cookies to collect user information and give them clear instructions on how they can opt out. Only collect the data you need.
8. Does having a website expose me to legal issues overseas and how can I protect myself?
Because websites are available internationally, you are exposing yourself to international legal risk, regulation and taxation. Unless you are trying to sell or promote your products internationally, it is a good idea to ensure that your website clearly states that it is only for UK customers and that English law will be applicable.