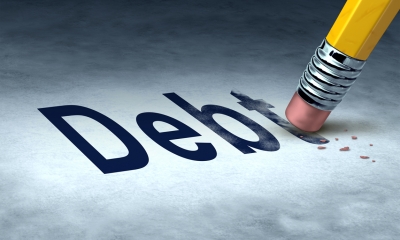 Chasing up late payments is a regular chore for most businesses that sell on credit. An effective approach to debt recovery helps boost cashflow and reduce the risk of overdue payments turning into bad debts.
Tackling late payment - first steps
The first step in any effective credit control routine is to make sure you issue accurate and timely invoices. Chase any invoices that are approaching the payment deadline. This is easier than ever with modern accounting software. You can add your business, product and client information and send invoices directly from the software or app. Most apps also provide overdue payment reminders, so invoices don't slip under the radar. Some apps even allow customers to pay you directly.
Once a payment deadline has been missed, quick action to chase debts is essential. A personal phone call is often the most effective way to chase an overdue payment. With experience, it can be very easy to identify genuine reasons for non-payment and simple delaying tactics. If there is any kind of problem or dispute, try to resolve it straight away. Persistence and a positive attitude often pay off.
Before starting formal debt recovery proceedings, it's worth assessing the situation. If the customer is in serious financial difficulties, or if the amount involved is small, you may decide simply to write it off as a bad debt.
Debt collection
Handing problem debts over to a debt collection agency can be a quick and easy way to recover them. You can use a debt collection agency regularly or on a one-off basis.
Alternatively, you can use a factoring service to manage your accounts receivable. As well as chasing late payments, the factoring service helps finance outstanding invoices.
Using a debt collection service can be a less confrontational way of chasing late payments than taking court action. A reputable debt collection agency can chase late payments in a professional manner, without alienating the customer.
Take legal action to recover debts
If your efforts to recover a debt are unsuccessful, your final debt recovery option is to prepare to take court action. The first step is to send a formal letter to the customer letting them know that you plan to take legal action. A letter of claim advises that you intend to sue them unless they settle their account by a specified date.
For debts worth more than £750, you may issue a statutory demand for payment instead. If the customer does not dispute the debt but still does not pay, you will be able to ask the court to wind up their company (or make an individual customer who owes £5,000 or more bankrupt). This statement of intent to make your non-paying customer insolvent can have a powerful effect - if the customer can afford to pay you.
You can send a letter of claim or a statutory demand yourself or use a solicitor.
Simply issuing a letter or statutory demand may be enough to encourage the customer to pay up. If not, you will need to be prepared to go to court to recover the money you are owed.