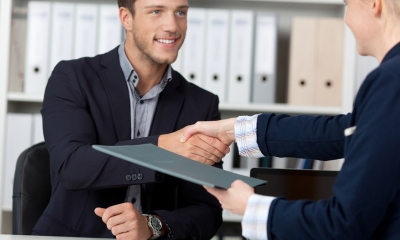 Contractual and commercial disputes can be costly, time consuming and stressful. Minor disputes can escalate, damaging relationships or even threatening the survival of your business. Clear, written contracts with customers and suppliers minimise the risk of disputes. Similarly, having clear agreements in place with employees, shareholders or partners can help to anticipate potential conflicts and prevent them before they arise.
Understanding how contracts and contract law works, knowing how to prepare terms and conditions and what to do if you end up in a dispute, can help you avoid legal difficulties when you are negotiating a contract with a business (different rules apply to contracts with a consumer).
Negotiation, dispute resolution and litigation
While a pragmatic and positive approach can go a long way to avoiding unnecessary disputes, you need to recognise that disputes are inevitable. There will be times when unacceptable mistakes are made or when you need to fight for the right deal rather than accept an unfair outcome.
Aim to negotiate a constructive resolution to any dispute, rather than to punish or triumph over the other side. Key objectives might include maintaining a working relationship and minimising costs and disruption, as well as seeking a financial settlement or agreement. Take into account practical negotiating issues, such as the strength of your argument and what the other side is hoping to achieve.
If firm but fair negotiation does not succeed, alternative forms of dispute resolution include mediation or arbitration. Well-planned agreements will include dispute-resolution clauses, setting out how any dispute will be dealt with in the event of a disagreement. For example, a lease might specify that rent reviews are subject to arbitration by the Royal Institution of Chartered Surveyors (RICS). Litigation in court should be a last resort.
Save £5 and pay £30 for a year's access to 890 business document templates. Use code SLD7948.S
Legal advice and expertise
A long-term relationship with a firm of solicitors can underpin your approach to avoiding disputes. For example, your solicitor can advise you on drafting standard terms and conditions and ensuring that they apply to any sales, setting up employment procedures and so on. Preventative measures like these can be a highly cost-effective use of legal expertise.
A long-term relationship may also be a cost-effective approach to recurring disputes, such as debt recovery issues - a frequent source of disputes between businesses.
Specialist advice may be needed for particular types of dispute: for example, if you want to take action against a professional adviser for negligence.
Bear in mind that legal disputes can be expensive, particularly if they reach court. You may want to consider legal insurance to cover your legal expenses as part of your strategic approach to managing disputes.
Action before litigation starts
There are various practical rules that govern litigation. These rules are called the Civil Procedure Rules and Practice Direction on pre-action conduct (covering England and Wales only).
The objective is:
to encourage both parties to settle the claim before going to court
to put the parties on an equal footing
to save time and money by following a standard process each time
If you don't follow the rules the court can take this into account and you may end up losing out financially (eg not being able to claim the majority of your costs even if you win).
The rules set out the documentation that needs to be provided before and during litigation. For example, the person making the claim needs to write a 'Letter before action' and the person defending the claim must acknowledge this letter and provide the documents you have requested.
Even after litigation has been started the court will often adjourn court proceedings for alternative dispute resolution, especially if one party requests it or if such a clause is incorporated in your businesses terms and conditions and has not taken place.
In some claims, especially those involving technical information or high value disputes, the courts also operate an early neutral evaluation of the parties' positions. However, in most situations this is not as effective as a negotiated settlement.