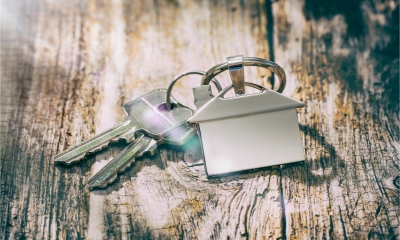 Compared with purchasing premises, renting is flexible and ties up a minimal amount of capital. Most businesses rent their premises, either through a lease or a licence.
However, property law can be complex and verbal agreements do not count. You need to be clear about exactly what you are agreeing and get everything in writing.
1. Renting basics
Check what it is that you are renting.
Use fixed cost per square metre as a yardstick to compare premises
Include rent, rates and service charges. In particular, service charges and rates can be high.
Check that you do not have to pay the landlord's legal costs.
On a lease, the tenant normally pays stamp duty and registration fees.
In some circumstances, VAT may be charged on the rent. Depending on your own VAT status this may be reclaimable.
Establish what your first invoice would be, including a full breakdown. Then confirm which additional items could be added by the landlord to future invoices.
Is the building owned by the person who is renting it to you?
Does this person have the legal right to enter into an agreement with you?
Are the premises unoccupied?
If there are items left by a previous tenant, who will remove them, and when?
Are the measurements of the premises accurate?
Check the measurements listed in the selling documents. Finding a discrepancy may enable you to negotiate a lower rent.
Are all the agreement details correct?
For example, the rent and start and end dates.
Are your basic rights explicitly mentioned in the agreement?
For example:
access to the premises 24 hours a day, 365 days a year
the benefit of any services, such as lighting, heating and cleaning
use of shared facilities, such as washrooms and parking spaces
the right to hang signs on the premises
What are the landlord's rights?
The landlord should be prohibited from unreasonably interfering with the tenant's work.
Noisy or dirty building work carried out in communal areas or adjoining premises can be a problem.
Are there any restrictions on how you use the property?
Can the landlord restrain your activities in any way?
Do you need planning permission to use the premises for the purpose you have in mind?
Service charges
Normally, and particularly in shared premises, there is a service charge. It covers things like maintenance, cleaning, security, car parking and building reception. Establish if there is any scope for overcharging by the landlord.
How is each service charge calculated?
Ask existing and previous tenants if the charges are fair.
Do you have to pay for services you never use?
Your agreement should state that you only have to pay a reasonable proportion of the cost of shared services.
How are you charged for heating, light, power and water?
Try to negotiate a cap on your service charge liability
There may be a 'sinking fund'
This covers the cost of repair and replacement of major items, such as the boiler.
Avoid paying into such a fund if you are only renting for a short period.
The landlord usually pays for insurance and passes on a proportion of these costs
You can ask to see the details of the insurance cover.
Has it lapsed? Is cover adequate and in line with what you are being charged?
2. Taking a licence
An 'easy-in, easy-out' licence, normally covering a period of up to two years, provides the maximum flexibility.
You can usually end your licence at one month's notice
Your landlord may have the right to give you one month's notice also.
Check whether the landlord has any reason to terminate your licence in the short term. For example, are there any plans to develop the premises?
Your landlord may have the right to raise the rent with one month's notice, after a fixed period.
Many licensed business premises provide support services
For example, a staffed reception and building security. Fully serviced offices may offer secretarial services and meeting rooms for hire.
Check the costs for these services.
Ask existing or previous tenants how reliable these services are.
The licence agreement should be short, simple and in plain English
The agreement may use the terms 'licensor' (landlord), 'licensee' (tenant) and 'licence fee' (rent).
Your liabilities should be limited to paying an agreed amount for the rent, rates and any extra services. Check there are no other costs involved.
You may not be allowed to alter the premises at all (eg putting up shelves).
Beware of licences with complex terms or a long period with no right to break off the agreement. These are more like leases.
Consult a solicitor before signing any agreement.
3. Taking a lease
A lease is a more complex and long-term commitment than a licence.
How long is the period of the lease?
Leases can last for any period from one to 25 years or more.
Some businesses prefer the flexibility of a short lease (eg three years). But these can be more difficult to obtain.
Is there a break clause?
This is an option for you (or the landlord) to terminate the lease early.
How much notice do you have to give?
Do you have to comply with any conditions to operate the break? The landlord may be legally entitled to refuse to accept the break if you breach any terms of the lease, however minor.
Do you have the right to sublet the premises or to assign the lease?
When are the rent review dates?
Is the review based on an open market rent, changes in the Retail Price Index or another method?
What happens if you cannot agree? Can an independent expert or arbitrator be brought in to determine the new rent?
Can the rent go down, as well as up?
If the next rent review date is soon, can you negotiate the future rent now?
Are you required to provide a personal guarantee?
If your business is a limited company, avoid these. Otherwise, if your business fails, you will be personally liable for the rent - and for other payments due under the lease - for the remainder of the lease period.
Are you required to pay a deposit?
When will it be repaid, and will you receive interest on it?
Under what circumstances could the landlord keep all or part of it?
Will your deposit be protected if the landlord becomes insolvent?
What will happen when the lease expires?
Check whether the lease is covered by the Landlord and Tenant Act 1954. This helps protect your rights when renewing your lease at the end of the term.
The Act gives you a general legal right to renew the lease, unless you have breached the existing contract.
The main exceptions are if the landlord wants to sell, redevelop or move in.
4. Option to sublet
Negotiate the widest possible freedom to sublet all or part of the premises you lease.
Negotiate flexibility in the timing of any subletting
You could sublet part of your space at the beginning of your lease, and then take over the rest as your business grows.
You could sublet some (or all) of your space if you establish a second premises.
Negotiate flexibility in the rent you can receive from subletting tenants
If market rents have risen since you took on the lease, you may be able to get a higher rent than you are paying.
Avoid any clause that prevents you subletting at a lower rent.
You may want to take advice on your VAT arrangements.
You should be free to conduct negotiations with subletting tenants on your own terms, as long as you do not compromise the security of the landlord.
Negotiate flexibility in the potential uses of the premises you occupy
This gives you the option of subletting space to a business in a different industry.
5. Option to assign
Assigning a lease (passing it on to another business) is like subletting, but a more final step which ends your occupation of the premises.
Your lease may impose restrictions
At one extreme, the terms of your lease could include an absolute covenant against assignment. At the other, there may be no restriction at all.
The terms may be open to interpretation, which can lead to legal disputes.
You may be required to guarantee the next tenant's payments
The landlord can only claim under such a guarantee within six months of the payments by the new tenant ('assignee') becoming due.
6. Repairs and alterations
Who pays for maintaining and repairing the building?
Under a lease agreement some or all of the responsibility can fall on the tenant.
In shared premises, tenants are usually directly responsible only for internal repairs
If you take the whole premises, check whether yours is a 'Fully Repairing and Insuring' lease. This means you are liable for all maintenance and insurance costs.
Establish whether the landlord has a planned maintenance programme
What has been completed and what work is planned?
Will you be disturbed by this work?
Will you be liable to pay for any of it?
You may find that, after years of neglect, the property is to be overhauled - and you are the one who is going to pay for it.
Consider having a survey done
You might insist on any alterations, repairs and redecoration being completed (and paid for by the landlord) before you sign the lease.
Check that everything works, such as the heating and plumbing.
Ensure that you can carry out internal non-structural alterations
For example, putting up shelves and partitions.
Discuss any immediate alterations and get the landlord's approval in writing.
Establish what repairs you will have to pay for at the end of the lease
This is typically referred to as 'dilapidations'. Discuss this thoroughly, as it is often a problem area.
You may be responsible for reinstating the premises to its 'original condition'.
Consider investing in a photographic condition survey at the outset and include this evidence in the terms of the lease. This will rule out any unjustified demands from the landlord when you leave.
Removing any alterations you have made may involve extensive reinstatement.
7. Negotiating
In the case of a licence, the landlord may be offering standard terms on a take-it-or-leave-it basis. You may have little scope to improve the terms, unless the landlord is desperate.
Hire a good solicitor to negotiate your legal agreement
This is the key to safety.
Choose carefully. Establish how many similar leases the solicitor has handled in the last six months.
Make the solicitor explain each clause in the agreement to you.
Discuss worst-case scenarios.
A chartered surveyor can advise you on the commercial aspects of the agreement
An incorporated valuer can also provide advice.
The longer a lease is, the more important it is to negotiate exit routes
For example, a break clause, the right to sublet and the right to assign the lease.
Sell yourself as an ideal tenant
You should be offered better terms if:
you can prove your business' ability to pay the rent over the period of the lease;
the landlord believes you are trustworthy and easy to deal with.
Get a detailed breakdown of costs, so you can identify items to negotiate on
If you cannot avoid certain costs, ask the landlord to cap them at an agreed level.
Be prepared to trade concessions
For example, you could pay for repairs in return for a rent-free period or avoid a personal guarantee by providing a larger deposit.
In a property slump, landlords may offer incentives, such as a rent-free period, before you even start negotiating.
You may need to take advice on the VAT implications of any arrangements involving barter or inducements.