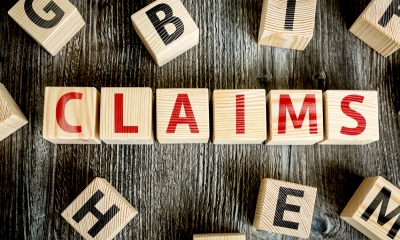 Claiming on your insurance can be stressful - but if you follow these steps you can maximise your chances of success
Ensure that employees inform you as soon as possible of any breakages, accidents, thefts, legal action against you or other potential claims.
Check whether the loss is covered by your insurance policy and that you were complying with any conditions (eg appropriate security measures).
Consider whether it is worth claiming, or if the excess you have to pay and the potential increase in renewal premiums outweigh the benefits of claiming.
Notify your insurer immediately; ensure that any losses resulting from crime are reported to the police as well (insurers usually ask for a crime reference number in cases of theft).
Ask what action you are required to take to minimise further loss; ensure that the insurer approves any action you plan (eg emergency repairs).
Keep records of the claim (eg photographs of the damage), initial notification and subsequent communications.
Collect all the information required for the claim form; take advice from the insurer or your broker if necessary.
Be ready to get estimates for any repairs, or to be visited by the insurer's loss adjuster who will assess your claim.
Claim for the full scale of your loss - for example, emergency cleaning, repairs, replacements and loss of business (if covered).
Submit the claim and ask for an estimate of how long the claim process will take; agree a timetable.
Be prepared to negotiate your claim; consider appointing your own loss adjuster for large, complex claims whose value is disputed by the insurer.
Progress your claim as quickly as possible by providing information whenever required; consider negotiating interim payments if necessary.
Review your experience to identify any changes needed to your insurance cover and procedures (eg record-keeping).