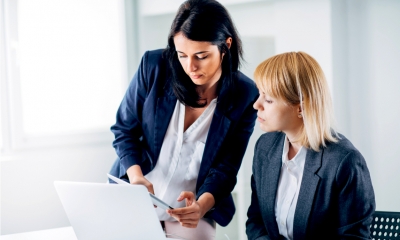 New directors are likely to require some key information and training when they are first appointed. The checklist below highlights the key information new directors will need and will help them understand their role and responsibilities, fulfil their obligations and comply with the law
You can use this checklist to help you prepare a structured induction program, deciding when and how to provide all the required information. For example, you might want to ensure that key legal information is provided immediately on appointment. While some information can be provided in writing, an effective induction program is also likely to include discussions with the company secretary and/or the company's legal advisors.
The role of the director
An introduction to the role and legal responsibilities of a director.
What board committees, if any, the director will sit on (eg audit committee, nominations committee, remuneration committee, if the company is listed).
Any special role or responsibilities the director will have (eg if non-executive directors hold separate meetings).
Any related roles and responsibilities (eg involvement in relevant trade bodies).
Any restrictions on outside interests (eg restrictions on taking up other directorships).
Where and how to get advice if the director has any concerns.
Operation of the board
The company's articles of association, and what they say about the operation of the board.
The composition of the board.
Corporate governance issues (eg succession planning, separation of chief executive and chairperson).
Board committees, and what responsibilities have been delegated to them.
Responsibilities delegated to individual directors and to the company secretary (if the company has one) eg company administrative duties.
Responsibilities delegated to the chief executive or other company officers.
Board procedures (eg circulation of documents prior to meetings, where meetings are held).
Frequency of board meetings; meetings currently scheduled.
Agenda for next meeting.
Minutes of previous several meetings (and of any committees on which the director will sit).
Details (eg brief CV and contact details) of other directors, and which committees they are on.
Details of company secretary (if the company has one).
Business background
Introduction to the company's history.
The company's structure; any subsidiaries or joint ventures.
Major events over the last few years.
Company mission or vision and current business plan.
Major elements of the company's business: key customers and markets, contracts, suppliers etc.
Current performance of the business: financial position, budgets and management accounts, key performance indicators.
Any significant litigation the company is involved in or may become involved in.
Previous annual report and accounts (and any interim reports).
Any other significant reports (eg if the company has conducted an environmental audit or a review of corporate social responsibility).
Any supporting material (eg marketing brochures).
Running the business
Key individuals (other than the board): senior executives, their roles and contact details; any other key individuals.
Professional advisers and how they work with the board.
Key policies and procedures: eg health and safety; environmental management; disaster recovery; dividend policy.
Insurances in place, including any directors' and officers' liability insurance.
Shares and shareholders
Documents relating to any general meetings over past three years (eg minutes).
If the company is listed, an introduction to the UK Corporate Governance Code (formerly the Combined Code).
Investor relations policy and responsibilities.
Policy on directors' share ownership and share dealings; disclosure of price sensitive information.
If the company is subject to the rules requiring it to disclose Persons with Significant Control (PSCs) in relation to it, and the director is a PSC, disclosure by the director of their particulars for entry in the company's PSC register.
Practical issues
Premises layout and facilities (eg toilets, parking).
Useful people and contact details.
Any support services (eg secretarial).
Issue of any company phone number, email address.
What expenses can be reclaimed and the procedure.
Executive role
Any additional information required if the director will also be taking up a new executive role (eg key duties, personnel, etc).