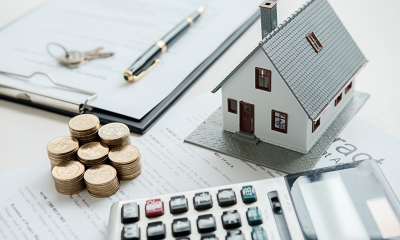 There's no doubt that buying a property is one of the most crucial yet stressful life decisions that a person can make. Whether buying a house for yourself or renting it out to others, there are many complex legal matters and financial arrangements to consider. One of the vital factors to consider is whether you purchase a leasehold or a freehold property. If you buy a leasehold property, you will need to pay ground rent. The government is set to introduce significant changes to the law, affecting ground rent for new properties.
What is ground rent?
When you buy a property on a leasehold contract, you will effectively only own the property and not the land where it resides, and the freeholder will still own the land itself. Purchasing a lease means buying the right to live in the building for a specified period. Most flats and apartments are leaseholds, as buying a freehold in this situation would requ
ire at least half of the other leaseholders in the building to acquire the freehold.
A long lease can run anywhere from 99 years to 999 years. If the lease expires, the freeholder will retain full ownership of the land and building. A lease can be extended at any time. However, it's recommended to extend the lease before 80 years remain. As soon as 80 years are left, 'marriage value' will kick in. The marriage value is a 50% increase in the property's valuation once the lease has been extended. Therefore, if you extend a lease with less than 80 years left, you will pay the freeholder a significant amount of money. Due to this reason, it can be challenging to find a lender willing to give you a mortgage on a house with less than 80 years, or you may find it difficult to sell your property.
With all that in mind, as a leaseholder, you will be expected to pay rent to the freeholder as part of the agreement for you to own the property. This is what is known as Ground Rent. Ground rent allows you to lease the land on where your property is based on. You only need to pay ground rent if the freeholder has formally requested this from you. If they have, you must pay it; otherwise, they can take legal action against you. The cost of ground rent can vary, with most coming in at 0.1% of the property's value per year.
How the law is set to change
While ground rent may seem reasonable to pay, especially as a generally small annual fee, the rate at which the rent doubles is a concern for leaseholders. Ground rent may either be fixed or an escalating amount, and the lease will specify the type of ground rate and how much you will pay. Without an upper cap, it is not uncommon for ground rent to double every few years, catching buyers out. For example, an apartment leaseholder may pay £300 rent for the first five years before it doubles to £600, followed by increases to £1,200 and £2,4000 due to provisions in the lease.
It's clear that escalating ground rents present a worrying issue for leaseholders. For this reason, the UK government is set to implement a host of changes with the Leasehold Reform (Ground Rent) Act 2022. The act is due to come into force on 30 June 2022.
The change in the law means that ground rents will be banned on new leases in England and Wales from next month. Therefore, if you buy a new lease for a property from this date, you won't pay any ground rent. This measure is expected to save leaseholders hundreds of pounds and prevent them from falling into the trap of doubling fees. Fines of up to £30,000 may be dished out for breaking the law by not following the act. The law change won't apply to retirement properties until April 2023.
Existing leaseholders will still be required to pay ground rent as specified in their lease. The government is currently considering proposals to make ground rent cheaper for existing leaseholders, but it's expected to be a good while before we hear any progress on this. For now, if you already have a lease, you still have the risk of paying rising ground rent every few years.
While the law change has largely been met with a positive response, there are some concerns about the complicated situation that it will cause. Experts have raised the dilemma of developers already having sold units at new build properties. When the law comes into effect, some leaseholders will be required to pay ground rent while others at the same property will not. Likewise, the decision may delay buyers from following through with a purchase until ground rent is officially abolished.
Copyright 2022. Sponsored post by TK Property Group