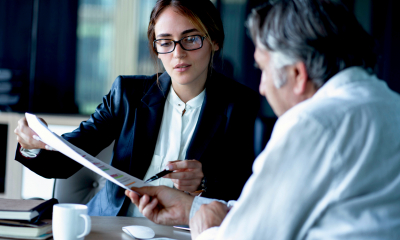 Professionals have a legal duty of care to their client to carry out their work to a reasonable standard and with reasonable care. A professional will be negligent if they have not performed to the standard required of them, and as a result, their client suffers damage or loss.
Requirements for a professional negligence claim
The professional owes you a duty of care.
The professional has breached that duty.
You have suffered a financial loss.
When does the professional breach that duty?
A professional will breach the duty of care if they do not meet the standards which are expected by the law.
An example would be a solicitor handling a complex commercial property transaction or drafting a complex will. They would have to ensure they meet the same standard as a reasonably competent solicitor practising in those areas would meet. The law can be very complicated, but when looking at a professional negligence claim, there can be visible areas from the professionals' files of papers as to how the problem has arisen.
Sometimes it is simply not understanding what was required; it can also be a problem of not dealing with something in the time allowed, particularly in litigation claims where claims can be struck out for failing to comply with Court orders.
Was a loss suffered?
Having established that the professional owes you a duty of care and has breached that duty, you will also have to prove that you have suffered a loss, usually a financial loss. You will also have to prove the professionals' breach of duty has caused the particular loss you have suffered. Some losses can be indirect consequences of the mistake and maybe too remote to be the professional's responsibility. Some losses may have occurred anyway.
For example, a litigation claim that has struck out because the solicitor dealing with it failed to serve witness evidence in time. In a situation like this, a duty of care and breach of duty would be relatively easy to establish, but if the original litigation is going to be unsuccessful anyway, apart from some possible arguments about legal costs, the claimant has not lost the compensation he was seeking through the original litigation because he would have lost anyway.
Cases such as these are quite common and are known as "loss of chance" cases. In these situations, the Court will assess the percentage chances of success of the original litigation and will apply that percentage to the damages which would have been awarded if the claim had proceeded and was successful.
Are there time limits on professional negligence claims?
The law allows quite a long time to bring a claim for professional negligence. Generally, the time limit is six years from the date of the breach of contract or the date of loss. There are different time limits that can apply in other specific circumstances.
For example, where you have suffered what is known as latent damage, that is hidden damage. Disputes and transactions can take many years, and if a Solicitor is instructed, a large part of the 6-year time limit may already have passed. If you think that a piece of litigation or a transaction has been going on for a long time and does not appear to be going in the right direction, it is crucial to seek independent advice.
The six-year limitation clock stops running when a claim form is issued or if the parties reach an agreement known as a standstill agreement which "stops the clock running" for usually an agreed period of time.
Copyright 2021. Article was made possible by the Professional Negligence Solicitors at Myerson Solicitors.