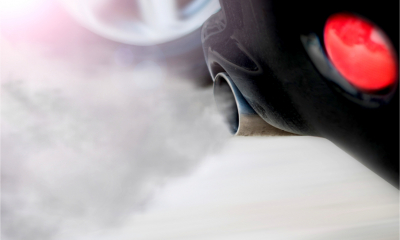 If you purchased a diesel vehicle from BMW, Skoda, VW, or Seat between 2007 and 2018, you might be eligible for a diesel emission claim.
What is Dieselgate?
In 2015, the Environmental Protection Agency (EPA) revealed that a number of vehicle companies had cheated on emissions tests and their vehicles were actually producing far more pollutants than they claimed.
These diesel engine vehicles had a "defeat device '', a software which could detect when it was being tested and, subsequently, yield different results. This included tests for speed, air pressure, steering wheel position and engine operation. In response, the software would shift the vehicle into a default safety mode and cause the engine to run below full power.
After testing these vehicles, it was found that engines were omitting up to 40 times more nitrogen oxide pollutants than permitted by US regulation.
Approximately 11 million cars worldwide contained these devices, including eight million across Europe alone. These devices spanned many different models of VW cars including Golf and Beetles as well as Porsche, Audi, Seat and Skoda, amongst others.
Leading up to that, VW had undergone a major marketing campaign to push for the sale of diesel cars; specifically praising their low carbon emissions.
This so-called "Dieselgate" was a huge blow to those hoping to minimise their contribution to climate change. It deceived customers and, in the process, severely damaged trust for the brand and their wider reputation.
At the time of the scandal, VW's CEO, Martin Winterkorn, agreed that his company had lost trust of both their customers and the general public, an event which preceded his resignation. Following this, a new CEO vowed to undergo an internal inquiry and a worldwide recall of cars, costing the company an estimated £4.8 billion, just to cover costs.
Who is eligible to make a diesel emissions claim?
Those who were affected by the scandal could be eligible to make a claim. If you purchased a diesel vehicle between 2007 and 2018, whether purchased new or second hand, you could make a claim. This includes both vehicles purchased outright or via lease. You can also claim even if you no longer own the vehicle.
If additional payments had to be made to fix the car in order to comply with emissions standards, this could help the cause and lead to a higher compensation.
The brands you can claim from include, but are not limited to, Citroen, BMW, Audi, Renault, Seat, Skoda, Nissan, Land Rover and Jaguar.
How much could you claim?
Depending on the type of vehicle and size of the claim, you could be eligible for compensation of anything between £100 to £10,000 per vehicle. The more expensive the vehicle, typically the higher the amount of potential compensation. Additionally, if you had to undergo additional payments in order to comply with emission standards, this will all contribute to a higher compensation lump sum.
Factors to consider before making a claim
The process of making a claim is an ongoing legal procedure meaning that if you believe you are entitled, you will need to go through a firm to make the claim rather than trying to bring it about by yourself.
Although there is some flexibility regarding the status of the car (for example, whether you bought it second-hand or new, on lease or outright); however, you cannot be considered for a claim in the UK if you initially purchased your vehicle outside of the UK.
Signing up to check eligibility is free, quick, and easy and is a classic example of a "no win, no fee" claim. However, there is an element of associated risk. If the claim is successful a proportion of the pay-out will go to the law firm.
It is important to remember that, as with every claim, compensation is not guaranteed. In addition, it may be a lengthy battle before you know anything with an estimated five years or more to process these types of claims through court.
Copyright 2021. Article made possible by Tudor Lodge Digital.