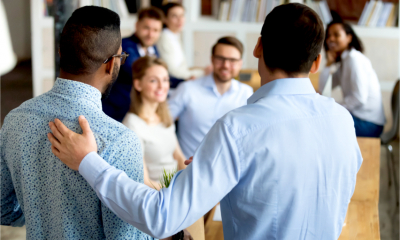 There are lots of ways to maintain HR compliance in your business. Businesses must follow multiple employment and labour requirements to remain compliant. Establishing internal policies is critical to prevent employee disputes, minimise legal problems, and build trust in the workplace.
As the business owner, these tactics help you strengthen operational efficiency, inspire stakeholder trust, and strengthen your company's mission. Additionally, you can avoid costly legal disputes, claims and settlements. Read on to find out how to get started to maintain HR compliance in your business.
Conduct an internal HR audit
Start by conducting a through internal human resource audit on your current compliance levels. Closely look for any red flags, such as pending litigation, internal grievances, and high absenteeism levels. In addition, check for gaps in your 'right to work' checks or inaccurate personnel files. You should also keep an eye out for inadequate or insufficient staff records.
Conducting these checks will give you a better idea of your current compliance, instil stronger confidence, and help you attract the top talent. At the same time, these compliance checks help you add organisational value and learn from your best practices. Of course, it's vital you reduce workforce turnover and stay up-to-date with the latest labour laws. This can help you avoid shareholder and boardroom disputes and staff grievances.
Implement rigorous training programs
Next, implement rigorous training programs for your HR managers and any staff involved in the recruitment process. Structured training programs are vital to prevent inexperienced managers from making serious HR mistakes. Training will instruct your workforce on the common challenges of labour compliance, ethical onboarding, and fair treatment. Make sure you run regular refresher training so that your team is kept updated on new legislation and continuously refresh their knowledge.
At the same time, comprehensive training and development processes help you increase motivation for all of your HR leaders. It also gives staff the knowledge and skills to avoid potential HR mistakes or breaches.
Utilise advanced HR software
Consider optimising your internal HR procedures with advanced business software solutions. Advanced HR software products are an excellent tool for routine tasks. For example, rota planning made easy. These systems offer advanced functionality that can simplify meal and rest breaks allowing you to implement multiple break types and rest periods into a single shift. You can build and share rosters in minutes, ensure your business is never short-staffed, manage working time, over-time and avoid potential disputes. Your HR managers will never have to worry about a rostering gap or compliance with working time regulations again.
Optimise your hiring process
Anyone involved in the recruitment of staff in your firm must follow a structured, organised hiring process that carefully follows compliance standards. Your procedures must emphasise compliance with various employment laws such as working time, minimum wage regulations, immigration rules, union membership and safety laws.
Your HR staff need to balance your organisational staffing needs with employment regulations and the fair treatment of employees. You need to align your procedures for attracting, onboarding, and training new candidates - especially as your business starts hiring again - if you are to uphold strong HR compliance.
Draft an employee handbook
At this point, it's time to draft an employee handbook to strengthen compliance across your company. Employee handbooks are a key resource which articulates your HR policies, procedures, and expectations. When drafting your handbook, make sure you include your equal employment opportunity statement and any contractual disclaimers.
To strengthen your compliance, have a qualified HR expert review your handbook before you distribute it to employees. Make sure staff read and sign the handbook. This allows you to highlight key policies to staff, educate your team, and promote a culture of transparency. Naturally, a robust and transparent handbook is a key tool in protecting your business. Writing an employee handbook can help protect your business from potential disputes, the threat of employment tribunals and is an excellent step in maintaining HR compliance in your business.
Conclusion
There are several key steps in maintaining HR compliance in your business. Start by conducting a detailed internal audit of your current compliance. Implement rigorous training programs for your entire HR team. At the same time, utilise HR software to strengthen your scheduling, meal, and break compliance efforts. Optimise your hiring process in accordance with the latest employment law regulations. Finally, draft a well-written employee handbook. Following these steps will help your business maintain HR compliance across your business.
Copyright 2021. Featured post made possible by Jeff Broth.