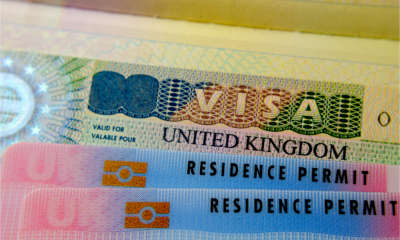 If you are coming to the UK from another country and you intend to start a business, the innovator visa may be exactly what you need to enable you to do this legally. The innovator visa is for those who are already experienced business owners, and are valid for three years.
Once you have obtained the innovation visa, you will often be able to immediately apply for ILR (indefinite leave to remain) once your innovator visa period has elapsed. The innovation visa allows you to bring your partner and children (under 18) with you into the UK. However, there is an additional cost per person if you choose to bring your family with you to the UK.
The innovation visa may be of benefit to many people wishing to come to the UK. However, before you apply, it's a good idea to familiarise yourself with what this specific visa entails and who can access it.
Entry requirements
In the majority of cases, those applying for an innovator visa will need a minimum of £50,000 to invest in their business – or have already invested at least this amount into their business. However, simply having the money required is not sufficient. You will also need to show that your business idea is viable and that you will be able to scale the business once it has been established in the UK.
The best way to prove this is to have a successful track record of starting another business in your home country, or another country, by demonstrating that there is a need for what you are selling, or by writing an in-depth business plan to show how you intend to grow your business and explaining why the business will work in the UK.
No matter how you intend to do it, your business idea will need to be approved by one of the endorsing bodies supported by the innovation visa scheme.
Endorsement criteria for a UK innovator visa
Now you know a little more about the innovator visa and who can benefit from it, it's crucial to understand more about the endorsement criteria. As mentioned above, the business idea behind your innovator visa application must be supported by an endorsing body. It must therefore meet a variety of different criteria.
The first criterion is innovation. The business idea must be original, and must be one that you can genuinely create and run. It must meet the needs of the market as well as providing a competitive advantage by being an entirely new idea.
The business idea must be viable. This means you will need to have real business experience. You will also need to know the market you will be selling into. In other words, you must be able to run the business successfully.
Finally, the business idea must be scalable. A scalable business will benefit the UK as well as yourself. This means it will need to have growth potential, the potential to create jobs, and the possibility to expand into other international markets.
Although there is a lot to consider when considering the innovation visa, and there are many criteria to fulfil, those with a genuine business idea that can be scaled in the UK should already have the necessary tools for their application to be successful.
Copyright 2021. Article was made possible by site supporter Jeremy Bowler.