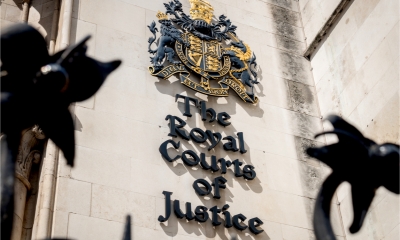 In the litigation process, you appoint legal professionals to resolve disputes by going to court with the aim of obtaining compensation for damages. There are two main categories of litigation: commercial and civil.
The procedures these two categories of litigation are broadly similar, but there are crucial differences.
Here, we look at the differences between commercial and civil litigation, and the complexities that can come with the commercial litigation process.
Civil and commercial litigation
Civil litigation is a lawsuit between two parties who are people. Here, one side requires financial reimbursement from the other, which they cannot obtain without court intervention.
These claims tend to be straightforward and relatively quick to resolve.
Commercial litigation, on the other hand, involves a dispute between businesses or companies. Basically, it covers any dispute resolution claims where there is some sort of corporate involvement.
Commercial litigation claims can be complex and take longer to reach a resolution.
What are the similarities?
Commercial litigation cases progress in a similar way to civil litigation cases, with the following stages:
preliminary investigations, looking at alternative dispute resolution, and following pre-action protocols
filing the claim, preparing the case, claim and counter-claim, document disclosure, witness statements, expert reports
trial preparation, going to trial, enforcement, appeals
Within these stages, the processes are similar: retaining a solicitor or lawyer; conducting investigations; researching the law; sending letters; negotiating settlements; filing the suit; and trying the case.
What are the differences?
The big difference is that commercial litigation involves companies or businesses, involving issues that are often complex. These complexities can be both factual and legal and may mean cases last a long time before reaching any kind of outcome.
The costs involved in commercial litigation can be greater too because cases involve detailed investigations and forensic experts.
But commercial litigation remains the method that many parties prefer for resolving complex, high value disputes in England and Wales. And English law governs most international contracts.
The system is widely regarded as reliable and predictable, which is why many companies and businesses trust it.
Examples of civil and commercial claims
A civil litigation claim will involve an individual making a claim, and these can cover a range of issues:
industrial accidents
defamation
negligence
Examples of commercial litigation claims include:
contract breaches
disputed partnership agreements
Contract breaches
Businesses routinely draw up corporate contracts. These can be for employees or third-party contractors. All parties involved need to have a clear understanding of these contracts, and what happens if there is a breach of contract.
Contract breaches can range from fairly simple mistakes or errors within written contracts to failures to adhere to a contract. Breaches occur:
if a party refuses to perform their duties that the contract sets out
if work carried out is defective
if a party fails to pay for a service, or fails to pay within specified limits
where there is failure to deliver goods or services
where services are late without a reasonable excuse
Where parties cannot reach agreement about resolving a breach in the workplace, then commercial litigation may become necessary. The innocent party in a breach of contract is entitled to bring a claim.
To prove a breach of contract, you must be able to prove a contract existed, that the other party did not perform their part satisfactorily, and that you suffered a loss as a result.
Partnership disputes
Business partners can fall out, and this can put the future of their enterprise at risk. Partnership disputes can also have a significant effect on how others perceive the business, impacting on staff morale and how the wider commercial world sees things.
These types of disputes can also happen after one partner has left a business, or once the business has stopped trading.
There can be disagreements over dividing up the assets, use of intellectual property, or customer relationships.
Director and shareholder disputes
These kinds of disputes can arise over issues to do with how a business or organisation is run. Some disputes will come under the Companies Act 2006.
There can also be disputes between majority and minority shareholders, or how earnings are shared under shareholder agreements.
Conflicts of interest may arise, or issues of misrepresentation, or even fraud.
As with partnership issues, one of the major risks of these disputes is that they signal to the outside world that all is not well. Therefore, it is important to try and resolve them clearly.
How complex is commercial litigation?
The legal framework that governs commercial litigation is based on English common law principles. The court interprets and applies Civil Procedure Rules (CPR).
Generally, in commercial disputes, there will be several specific issues involved, and there will be a precedent for each of these issues. These precedents do not have to match the facts identically, but the court can apply them to determine the outcome of a commercial litigation case.
The court will apply the key principle, or ratio, of the precedent, or, in certain circumstances, the judge will look at a distinguishing feature of the specific case to modify the principle, or disapply it.
Not all cases present exact answers in this way, but usually the judge can narrow down and predict the relevant principles, and how to apply them.
This results in the fair, efficient and predictable resolution of most commercial litigation cases.
Key issues when bringing a claim
There are certain key issues to consider when bringing a commercial litigation claim.
Can you bring your claim in time? Normally, you have six years from the date of the breach of contract, or when you suffered a loss.
Is there merit to your claim? Is the evidence of a good enough quality to support it?
How should you put the claim together to maximise recoverable damages?
What are the prospects of receiving payment, should you obtain a judgement?
Will any publicity damage your wider commercial interests?
How will you fund prosecution of your claim?
Other practical considerations
To be successful in a commercial litigation case requires more than simply having a strong case. Commercial litigation requires a sound strategy.
Make sure you can gather as much detail as possible before issuing proceedings. Locate all relevant documents, and make sure your solicitors speak to all relevant witnesses. You want to be properly prepared, and to have a good idea whether your opponent has the assets to pay your claim if you win.
Get professional legal advice early in the process. As we have mentioned, commercial litigation can be complex, so you need to have expert legal input.
Take care of all your documents and take advice on disclosure and privilege. Avoid creating documents that could damage your case, and do not destroy any documents which will need to be disclosed.
And when it comes to disclosure, be prepared. During commercial litigation, you may have to have information made public that could be confidential, and unhelpful or embarrassing to you. But you may also get disclosed documents from your opponent that are helpful to your case.
Put aside the necessary time. The commercial litigation process can be time consuming, and you should be prepared to commit to it. Preparing your case may take a lot of management time, especially if you have employees or colleagues who you will be required to give evidence.
You must also consider the ongoing cost. One way of managing this is if you engage solicitors on a no-win-no-fee basis, but this will depend on the nature of your claim.
Be prepared to review your approach regularly. Commercial litigation is often complex, and you may have to adapt and change your tactics and strategy.
What about jurisdiction?
Do the English Courts have jurisdiction to hear your dispute? Claim forms are for either or outside the jurisdiction.
Therefore, you must identify, early on, whether there is any binding choice of jurisdiction that favours the English Courts. If there is, then this will be upheld, even if parties in the dispute have no connection with England.
If this binding choice of jurisdiction does not exist, then the domicile of the defendant, who you are bringing a claim against, will be considered. Generally, if a defendant is based in the EU, you will have to sue them in the court of their EU member state. There are exceptions to this. For example, if a contractual obligation under dispute was due to be carried out in England; or, in tort cases, if a harmful act occurred in England.
Large commercial cases in England and Wales usually end up in the Business and Property Courts, which are part of the High Court. Where lower value claims are involved, you would normally issue these in the County Court.
Can a defendant become judgement proof?
As a claimant, you cannot know what the outcome of a case will be when you make a claim, but you can take early steps to ensure you are likely to get paid if you win your case. Establish where the defendant has their assets. If they are located outside the country, and the EU, then recognising and enforcing any judgement will depend on what bilateral treaties England has with the country where the assets are held.
Defendants may seek to restructure their assets before a case, but this may then count against them should the case go to trial. And if a corporate defendant takes deliberate steps to avoid a judgement debt, one or more of the company directors may face personal civil liability.
In some circumstances, you can obtain a freezing injunction, to freeze a defendant's assets. This is an interim order, which prevents a defendant from hiding, moving or unjustifiably dissipating their assets.
Pre-action protocols
As in civil cases, pre-action protocols apply in commercial litigation. These protocols set out what the court expects of both parties before commencing. This includes setting out the factual and legal basis for any claim, giving details of any loss suffered, and putting these things in a letter of claim.
The defendant has a period of time in which to respond, in a private exchange of letters between parties. The purpose is to exchange information before litigation, with the hope of avoiding litigation. This often leads to the settling of cases at this stage, before ever reaching court.
Both parties are expected to comply with pre-action protocols, or face possible adverse costs award, or a postponement of the case.
Alternative dispute resolution
In both civil and commercial litigation, the court expects the parties involved to engage in alternative dispute resolution (ADR) ahead of litigation and at key stages during the process.
You must be able to show you have considered ADR, otherwise the court can order both parties to make an attempt at it before going any further with the case.
If you ignore, or refuse ADR unreasonably, you may face cost sanctions, which could be severe.
No win, no fee
Contractual disputes and other commercial disputes come in all sizes. Not all these cases are be suitable for no win no fee, but some will be. Each case will be judged carefully to assess whether no win, no fee is appropriate, and you will be advised on the right approach to take.
Copyright 2020. Article was made possible by site supporter Wayne Jenkins of Wilson Browne Solicitors