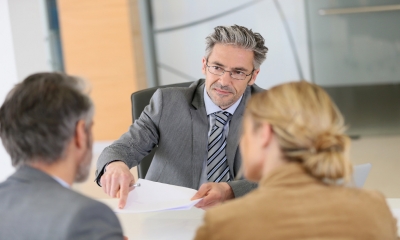 If you find yourself in situation or disagreement that requires a legal resolution, it is advisable to consult a lawyer. It's your lawyer's job to advise you and represent you in court to help settle private legal matters. Your lawyer can also interpret the rules and regulations for individuals and businesses, as well as prepare the legal documentation such as appeals, wills, contracts and lawsuits on your behalf.
Lawyers are often involved in the most private matters of an individual or business. Which poses the question: what ethical responsibilities do lawyers and clients have to each other?
Competency in handling a case
Wherever you are based, there will always be a selection of law firms you can employ. According to the experts at Salvi, Schostok & Pritchard P.C, it's your responsibility to research beforehand what type of lawyer or firm will best meet your needs. You can visit the law firm or search online for information on the firm or lawyer before making an appointment.
It is also helpful to note that there are various types of lawyers that specialize in specific fields. Some lawyers specialize in intellectual property (IP), family law, personal injury, malpractice, business law, employment law, tax, bankruptcy and estate planning, among others. Your lawyer should tell you in your first meeting whether they can handle your case. They may refer you to someone else in their practice who is more suitable.
Being on the same side
Both the client and the lawyer have responsibilities to assist each other. The lawyer is expected to support your case whilst remaining faithful to his obligation to the law. Your lawyer must keep you informed on matters such as settlement offers as well as the possible outcome of the case or viable courses of action. On the other hand, you must support the lawyer's approach, especially when you have agreed on it beforehand. You must also make sure you disclose any information pertinent to the case.
Lawyer-client privilege
Lawyer-client privilege is common phrase you may have heard of in relation to the practice of law. Lawyer-client privilege applies to any confidential information shared between client and lawyer. It is the lawyer's ethical responsibility to use the information you provide as an advantage in the case. You must provide any information that will allow your lawyer to create the best case. Withholding information from your lawyer can backfire and may be used against you.
Withdrawing from the case
There might be instances when a lawyer needs to remove his or her service from the case. If this happens, it's the lawyer's responsibility to protect your interests by looking for or suggesting new representation. If, on the other hand, you decide you want to be represented by a new lawyer, you should inform your current lawyer of this decision as soon as possible.
For a harmonious lawyer-client relationship, it is important to remember the ethical responsibilities you have towards each other. Both parties must be open about the information they have, whether it relates to the case or the capacity of the lawyer to handle the case. The information shared between you must also be kept confidential and not used to secure an advantage over each other. Finally, if you intend to drop your case or want to look for alternative representation, you should be honest and inform your lawyer as soon as possible.
Copyright 2020. Article made possible by Arthur Brown, father of three and keen writer covering a range of topics such as internet marketing, SEO and more. When not writing, he's found behind a drum kit!