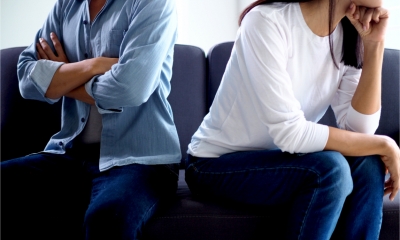 The first weeks of 2020 have seen the start of what the legal sector hopes will bring fundamental and long-desired change to divorce laws in England and Wales. The Divorce, Dissolution and Separation Bill is being debated in Parliament, and is tipped to trigger the biggest change in divorce laws in 50 years.
Within the Bill, the principal change is the introduction of the 'no-fault divorce'. This is primarily designed to spare families from the traumatic and damaging in-fighting often seen during traditional divorce proceedings in this country.
The new law seeks to enable separating couples to avoid the "blame game" and the type of conflict which can irretrievably damage families. Here's what you need to know.
How does no-fault divorce differ from current divorce law?
Currently, in England and Wales, the divorce system is started by one spouse, who files for divorce on the basis of the other spouse's conduct. Historically, this has involved one of two grounds: adultery or unreasonable behaviour.
In this process, one party must provide evidence of guilt against the other and hence the system is deemed to be 'fault-based'. If insufficient evidence is found, or there are no grounds for such faults, the marriage can only be dissolved after the couple have been separated for at least two years.
This method has long been criticised as causing problems, as usually the person who is being "blamed" for the breakdown of the marriage feels that their spouse also had a part to play in why their marriage has broken down. In addition, sometimes marriages just do not work out - yet the current system puts the blame for this at one person's door.
The alternative of waiting for two years elongates an already distressing process, further damaging family relationships.
A no-fault divorce will now offer the opportunity to cite "irretrievable breakdown" as the sole ground for a divorce, without needing any blame to be attached. Statistically, this is a common cause of marriage breakdowns, where no single action, incident or pattern of behaviour can be evidenced. This method avoids the blame game and unnecessary conflict.
What are the benefits of a no-fault divorce?
Citing irretrievable breakdown as grounds for divorce will be done by a joint statement, or by one party alone, and therefore it is not necessary to provide evidence of bad behaviour and promote more ill feeling. Another important aspect of the proposed new law is that the other spouse cannot contest the divorce if a 'no-fault divorce' has been filed by one spouse, rather than through a joint statement.
No-fault divorce should encourage break-ups to be more conciliatory than now, which should benefit ongoing relationships, particularly where there are children involved. Whilst many divorces are navigated amicably anyway, having to cite grounds for bad behaviour often creates lingering ill-feeling.
Legal experts and support charities such as Relate believe it is vital that this Bill is passed. This is so the law can better reflect modern society, and put children first in break-ups, especially when the stigma of divorce has all but disappeared.
Many marriage breakdowns happen through no particular fault of either party, and it is widely felt that the law needs to catch up to demonstrate that.
Copyright 2020. Article was made possible by site supporter Harrogate Family Law