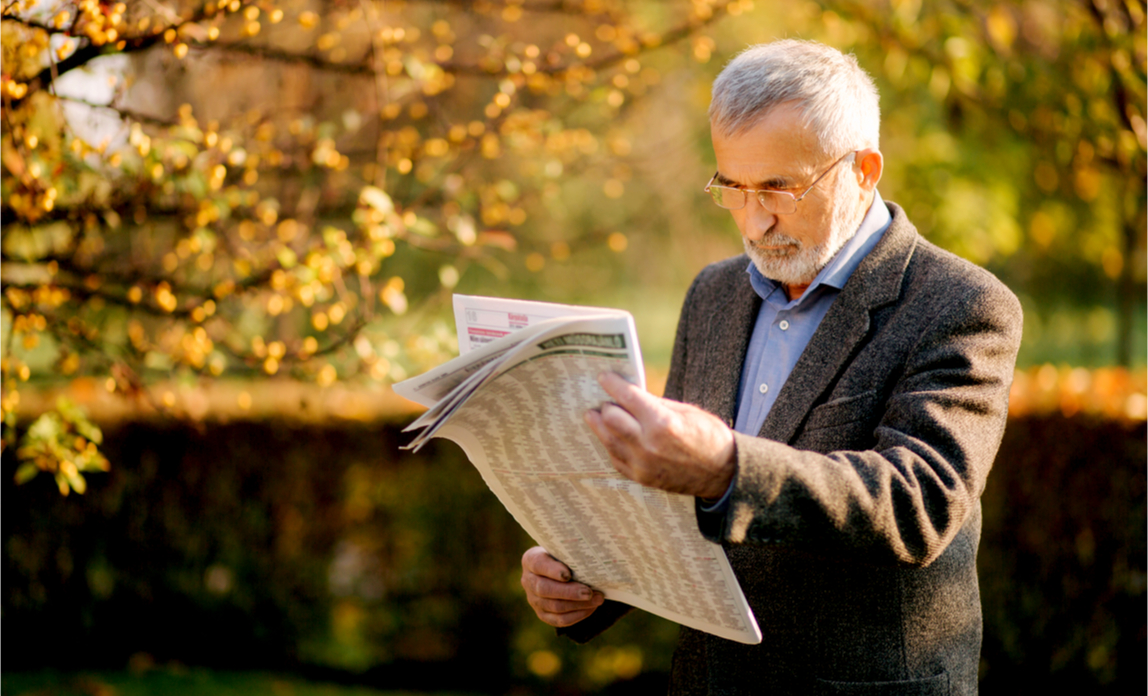 Ever wondered if being a vegetarian is a protected characteristic under discrimination laws? Find out in our latest round-up of legal stories for November. Also, a clarification on the use of pre-ticked consent boxes on websites and information on updated guidance that landlords must give to new tenants on assured shorthold tenancies.
Ruling highlights the dangers of lying about the reasons for a dismissal
Employers should avoid giving false reasons for dismissal or other sanctions, even if they do so with good intentions, otherwise they risk a discrimination claim and costs penalty, a ruling makes clear.
A manager found evidence that led him to honestly believe a black employee, who had been employed for under three months, was stealing clothes from the company's stock – or was planning to. The employee was summarily dismissed later that day at a meeting called by her manager. To avoid a confrontation with her, the manager told her that her dismissal was by reason of redundancy not for suspected theft.
The employee immediately said she did not believe redundancy was the true reason. She said she believed she had been victimised by others in her team because of her race, and that was the real reason for her dismissal. The manager professed himself very upset by this allegation, later calling it a 'vile accusation', and dared her to persist with it.
She appealed her dismissal and filed a grievance letter claiming race discrimination. Her employer therefore found itself in a confrontation with her anyway. But even though the rationale for saying the dismissal was by way of a redundancy (ie to avoid a confrontation) had disappeared, the employer still failed to raise the real reason for the dismissal. It simply ignored her appeal and grievance.
She then brought proceedings for race discrimination. Her claim included an allegation that the fact and manner of her dismissal amounted to harassment on grounds of her race. However, in its defence as filed, her employer persisted in saying her dismissal was "purely for financial/economic reasons".
However, just before her Employment Tribunal hearing – some 15 months later - it came out that the real reason for her dismissal had been the belief she had been stealing or was planning to do so. The employer therefore changed its defence to reflect the true reason (even though it had not previously put this to her), and that it had nothing to do with her race. It argued that even if the court decided it had not acted fairly or reasonably, that was not enough to infer it had been discriminatory on grounds of race - nothing said or done to the employee had been obviously race-related.
The Court of Appeal found it could be inferred that the reason for her dismissal was her race, based on:
Her employer's extreme and intimidatory reaction to the allegation of discrimination (the fact the relevant manager 'protested too much' implied he knew the allegations were true)
Its refusal to address the claimant's grievance
Its persistence in putting forward a false reason for the dismissal (even though the reason for doing so no longer applied)
It could therefore be inferred that the employer was aware that at some level at least, race had been a factor in dismissing her, and it was trying to cover it up.
The court found that the manager "did believe, or at least may have believed, that the [employee] had stolen the clothes but that he was influenced in coming to that conclusion, so precipitately and on so little evidence, by a stereotypical prejudice based on her race". It did not matter whether the prejudice was conscious or otherwise.
The employer failed to show the dismissal was unrelated to race, and the employee's discrimination claim was upheld. As well as paying compensation (and an uplift for failure to follow Acas procedures), the employer was ordered to pay the employee's legal costs of dealing with the false redundancy argument.
Case ref: Base Childrenswear v Otshudi [2019] EWCA Civ 1648
Updated guidance for agencies and employers using the Swedish Derogation for agency workers
The government's guidance for hirers of agency workers and the recruitment sector is intended to help them understand agency worker rules. The Agency Workers Regulations 2010; Guidance for Recruiters has now been updated.
The rules give agency workers the right to equal treatment - basic employment rights and working conditions that are at least equal to those of a client's direct employees - provided they have been in the job for 12 weeks.
The changes take account of the proposed abolition of the Swedish Derogation on 6 April 2020. This currently allows agencies to offer their workers a permanent employment contract on the basis they are to be paid between assignments, as well as during them, in return for giving up their rights to equal treatment after 12 weeks on a particular job.
Once the rule is abolished, all agency workers will be entitled to the same pay when on assignments, after the initial 12-week period, as if they had been recruited directly by the client - whatever their contract with the agency says.
Agencies and employers who currently use the Swedish Derogation should download the updated government guidance from the GOV.UK website and review their HR strategies, policies and procedures to take account of impending changes.
Social media comments will be interpreted differently from same comments in other media
Individuals about whom derogatory comments are posted on social media should take legal advice before claiming defamation, as the courts will interpret such comments differently than if they were made elsewhere, such as in newspapers or on TV, according to a Supreme Court ruling.
During a bitter divorce, the wife posted disparaging comments about the husband on Facebook, including one saying he had "tried to strangle her". The husband sued the wife for defamation.
The law says that when deciding whether words are defamatory, the language used should be interpreted as if it was being read by an ordinary, reasonable reader.
The husband argued that such a reader would take these words to mean he had tried to murder her, which was defamatory. The High Court and Court of Appeal agreed. Based on the dictionary meaning of the word 'strangle', they found that those words would be taken by an ordinary, reasonable reader to mean he had tried to kill her, although he had failed to do so.
The Supreme Court overturned their rulings. It said it was very significant that the words had been posted on social media because the reading habits of an ordinary, reasonable Facebook reader, for example, would be different from those of an ordinary, reasonable reader of, say, a newspaper. Relying on a dictionary definition therefore amounted to a legal error.
The court said readers of posts on Facebook or tweets on Twitter "do not subject them to close analysis. They do not have someone by their side pointing out the possible meanings that might, theoretically, be given to the post". Particularly, they do not refer to dictionary definitions in the way the lower courts had.
The Supreme Court therefore agreed with the wife's arguments that the words would be read by an ordinary, reasonable reader on social media as meaning merely that the husband had grabbed her violently by the neck and restricted her ability to breathe so she feared she could be killed. Her defence of justification for what she had posted was therefore allowed. There had been no defamation.
Case ref: Stocker v Stocker [2019] UKSC 17
Updated guidance for landlords of assured shorthold tenancies
The guidance that residential landlords of assured shorthold tenancies (ASTs) in England are legally obliged to provide to new tenants has now been updated.
Landlords entering into ASTs must provide their tenants with a copy of the new guide How to rent: the checklist for renting in England – available to download from the GOV.UK website – at the beginning of every new tenancy. Failure to do so can prevent a landlord from being able to take back possession of the property when they wish, under landlord and tenant laws.
There is no legal requirement to resend the guide to existing tenants because it has been updated, or on renewal of the tenancy, although it is good practice to do so.
Landlords must also give new tenants copies of:
An energy performance certificate (EPC) for the property, which must be at least an E rating, and
If the property has gas, a gas safety certificate.
These rules are in addition to landlords' other obligations, including to protect a tenant's deposit using one of three prescribed schemes (and give the tenant access to information about how the scheme being used to protect their deposit works) and to check the immigration status of prospective tenants.
Tribunal clarifies when worker has refused to work because of breach of working time rules
A kitchen porter assigned to an agency client walked out before his shift had finished, despite the client wanting him to work longer, on grounds the client had not given him the rest breaks required by law. He complained to his agency about this but it ignored him. When he was later assigned to the same client, he refused to go. His employer threatened him with dismissal, and then went on to dismiss him.
Workers who refuse to comply with a requirement that would breach working time rules are legally protected from:
Detriment, ie treatment by their employer (short of dismissal) that is detrimental or demeaning – for example, if the employer handles a grievance or disciplinary issue in a way that indicates they are not taking it seriously, or they are not dealing with it properly; and
Dismissal, if their refusal to comply is the reason or principal reasons for it.
The worker claimed unlawful detriment and unfair dismissal. To win his claim, he had to show that a requirement had been imposed on him that was in breach of the working time rules, that he had refused to comply, and that his refusal was the reason, or principal reason, for the dismissal.
The Employment Tribunal found that the worker had not refused to comply with the requirement imposed. Instead, he had simply walked out without saying why, so his claim failed.
The Employment Appeal Tribunal agreed that the word 'refuse' meant that simply walking out was not enough – there had to be an explicit, express refusal to work because of the failure to comply with the rules. However, it found that while the worker had not expressly refused to comply when he walked out, the worker's later refusal when asked to go back to work for the same client, was sufficient refusal for the purposes of his claim. This was because his refusal had materially influenced the employer's decision to threaten him with dismissal.
Employers whose workers walk out or do not turn up for work should find out why, because if it's a result of asking the worker to comply with requirements that breach the working time rules, it could amount to a refusal to comply by the worker and result in a detriment and/or unfair dismissal claim
Case ref: Pazur v Lexington Catering Services Limited UKEAT/0008/19/LA
Giving attorneys power under a lasting power of attorney to make gifts could invalidate it
If a person is acting as an attorney under a lasting power of attorney (LPA), the law limits their power to make gifts on behalf of the person for whom they are acting (the 'donor'). For example, mental capacity laws say an attorney can only make a gift if it is:
for a 'customary occasion', such as a birth, birthday, marriage or civil partnership, and the person receiving the gift is related or connected to the donor; or
to a charity, and the donor has already made gifts to that charity or could be expected to do so; and
the gift is not unreasonable compared to the donor's estate.
But what if an LPA authorises the giving of gifts, including to the attorney themselves, beyond these exceptions? The Office of the Public Guardian (OPG) recently brought test cases to determine how the rules applied in 11 different LPAs, all of which expressed the intention that the attorney should be able to use funds from the donor's estate to benefit someone other than the donor themselves.
The OPG is the agency that helps people in England and Wales stay in control of decisions about their health and finance and make important decisions for others who cannot decide for themselves.
The OPG's ruling clarified that:
If the LPA says an attorney can use the donor's funds to benefit others without limiting the giving of gifts to customer occasions, then gifts can validly be made under the LPA, provided they are not linked to a customary occasion.
If a donor has a legal obligation to maintain someone anyway, a clause in the LPA saying the attorney can use funds to benefit that person is not valid.
If the LPA cross-refers to a statement setting out who the donor would like to benefit from gifts (often called a 'letter of wishes'), the attorney may (provided they are complying with their other duties) make a gift to those people. If the clause makes such gifts mandatory, it is invalid.
A clause giving a benefit to the attorney themselves does not automatically make the clause invalid:

because the attorney owes fiduciary duties to the donor (ie has a legal duty to act in the donor's interests); or
because there is a conflict between the attorney and the donor's interests (the inclusion of the clause in the LPA by the donor amounts to authorisation of the conflict – and the attorney must act in the donor's best interests in any event).
Donors making LPAs should take great care when giving powers to the attorney to make gifts out of their estate, because if such powers cannot be lawfully exercised the LPA could be invalid
Case law: Re Various Lasting Powers of Attorney [2019] EWCOP 40
Pre-ticked consent boxes not sufficient for use of personal data
A German company presented website visitors choosing to take part in an online lottery with a pre-ticked consent box. This, the company claimed, amounted to consent to process personal data collected about them as required under EU laws. Visitors had to untick it if they did not consent.
A German national court referred the issue of whether pre-selected tick boxes amounted to consent under EU law to the Court of Justice of the European Union (CJEU).
The CJEU said the law required that website visitors must be given clear, comprehensive information about the collection of their personal data – such as duration and operation, and whether third parties would be given access to them. It doubted that, if websites purported to use a pre-ticked box as evidence of such consent, visitors would read the information that accompanied it or, if they did, take note of it.
The CJEU therefore ruled that a pre-ticked consent box did not establish valid consent. This is in line with guidance recently published by the UK's Information Commissioner's Office. This says that behavioural advertising cookies may not be used on a website without consent from the user.
The CJEU also said that consent would not be specific if a single consent was asked for in respect of a bundle of disparate activities.
The decision also casts doubt on rulings in some domestic courts within the EU saying that a statement on a website telling visitors that by continuing on the site they are automatically consenting to collection and use of their personal data, complies with data protection law. So it is likely this does not satisfy the requirement to obtain express consent to that activity.
Website owners and operators should ensure that consents to their online collection and use of personal data are specific and express and given in relation to each relevant activity - and note that pre-ticked consent boxes do not amount to lawful consent
Case ref: Bundesverband der Verbraucherzentralen und Verbraucherverbände — Verbraucherzentrale Bundesverband eV v Planet49 GmbH Case: C‑673/17
Tribunal rules vegetarianism is not a 'belief'
An employee resigned and lodged a claim for discrimination on grounds of religion and belief because he was a vegetarian.
To qualify as a belief for the purpose of protection under discrimination law, the belief must:
be genuinely held;
be more than an opinion (otherwise all political views would qualify for protection under discrimination law);
relate to a 'weighty and substantial' aspect of human life and behaviour;
have a level of cogency, seriousness, cohesion and importance;
be worthy of respect in democratic society; and
not be incompatible with human dignity.
It need not be a shared belief and may be based on science.
It was accepted that the employee had a genuine belief in vegetarianism and animal welfare. However, the Employment Tribunal ruled that these were not beliefs which had the necessary status or cogency like a religious belief which was required for protection under discrimination laws. They were merely opinions based on logic, and were a lifestyle choice.
It said that "having a belief relating to an important aspect of human life or behaviour is not enough in itself for it to have a similar status or cogency to a religious belief".
Employers should treat all workers' lawful beliefs with equal respect at work to avoid grievances and potential legal claims for constructive dismissal, but need not fear discrimination claims based solely on a worker's belief in vegetarianism
Case ref: in Conisbee v Crossley Farms Ltd, Case Number: 3335357/2018