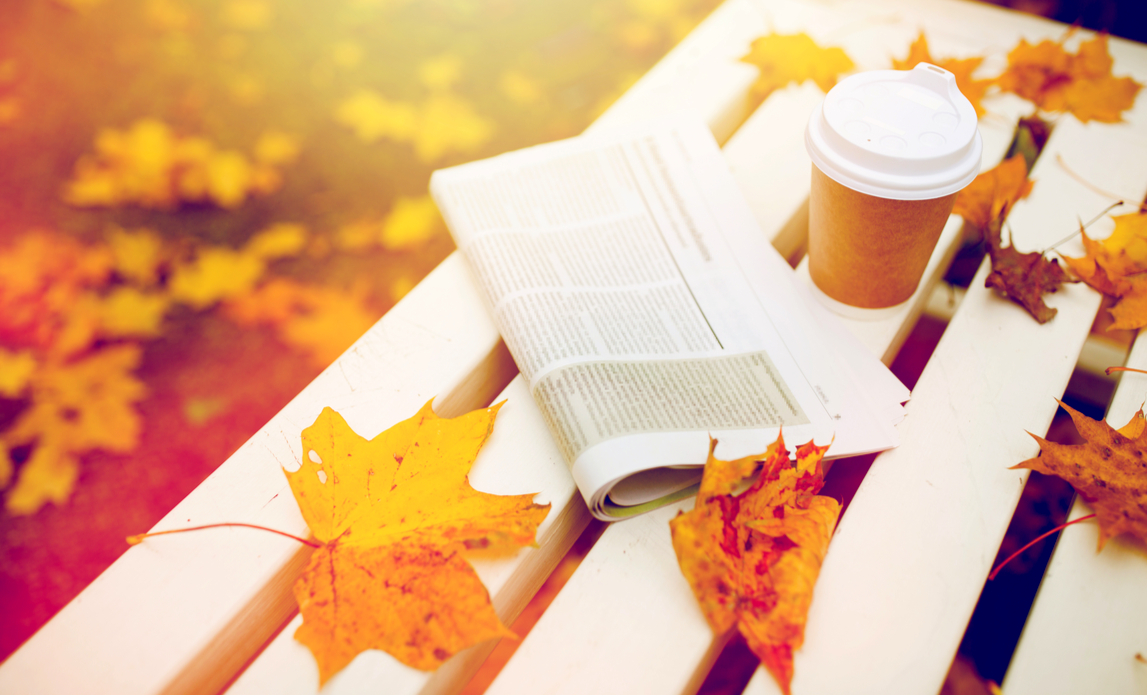 Welcome to October's legal news roundup. There are some chancers out there this month, including a lady trying to claim she was regarded as 'a child of the family' in order to get her hands on an inheritance and a tenant trying to pull a fast one by writing his own lease contract allowing him to renew it (with no rent rise) forever.
Also new Acas guidance on employee references and an interesting case illustrating why it pays to be clear on whether you're an employee or independent contractor when it comes to intellectual property rights.
Employer's behaviour can affect ability to enforce contract restrictions
An employer purported to change an employee's contract of employment twice during her 10 years as an employee. The changes were to impose greater restrictions on what she could do after she left. The amended contracts said they took effect from the point the employee signed them - but there was no evidence she ever did sign them.
After she left, she tried to persuade an ex-colleague to come and work for her new employer, in breach of the restrictions. When her former employer sought an injunction to stop her on the basis she had breached the restrictions, she argued that the restrictions did not apply because she had never signed the amended contracts.
The High Court agreed that she had not consented to the changes in the amended contracts. It also said that the employer should have provided some corresponding benefit to her in return for the new restrictions on her (by way of 'consideration'), so the new restrictions did not apply.
The Court also took into account the fact that the employer had behaved aggressively and unfairly. For example, it had:
only given her (an unreasonable and arbitrary) 12 hours to respond to its letter
told her it was going to court however she responded
knowingly served the application on her the day before her father's funeral, even though there was no apparent reason to serve it then
It also took into account the disproportionate costs of around £200,000 the employer had run up, when applying for the injunction.
Employers seeking to enforce post-termination restrictions in employees' employment contracts should act proportionately, reasonably and fairly - or risk being unsuccessful.
Case ref: Tenon FM Limited v Cawley 2018 EWHC 1972
Acas publishes new guidance on employment references
Employers will welcome new, online guidance from Acas, Employment References, setting out legal rules governing the giving of employee references.
The guidance covers key issues such as:
whether employers have to give a reference
what should be in a reference
when they can give a bad reference
legal problems that can arise when giving a reference
how references and job offers interact
Note that the guidance does not cover the additional rules that must be followed by regulated firms in the UK, such as the Senior Managers and Certification Regime.
Download the guidance from the Acas website.
Pay attention to who you make a contract with or risk losing out
A couple commissioned an extension to their house. Their agreement was made orally with an individual they knew through their business. They were unhappy with the quality of the work and how slowly it was progressing, but made payments until their patience ran out, at which point they purported to terminate the agreement. The extension remained unfinished, so they claimed compensation from the individual with whom they made the agreement.
However, the individual claimed that the agreement had not been made with him personally – he had made it on behalf of his limited company. Unfortunately, the company had gone into administration by this time and had no money.
The Court found the evidence from each side about the circumstances in which the agreement was made, what was agreed, and so on, was "vague, contradictory and unsatisfactory".
However, it found that the individual had never traded in his own name. He had started as a sole trader using a trading name, and later formed a limited company and traded through that. When he formed his company, he had leased vans, printed cards and advertised, in the name of the company.
The couple admitted that the day-to-day work was usually done by employees using vans with the company logo on it, and the individual himself was rarely there. They also admitted receiving a letter from their own solicitor referring to their agreement with the limited company.
On these findings, the Court ruled it was "highly improbable" that the couple did not know the individual traded through a limited company, so that they were in fact contracting with the company - and not the individual personally.
If you are party to a legally binding agreement, however informal, ensure you know exactly who you are contracting with, otherwise, you may be unable to recover compensation, or pursue any other remedy if things go wrong.
Case ref: Bain v Martin [2018] CSOH 83
Contractors reminded to check their employment status for IPR purposes
The general rule is that intellectual property rights (IPR), such as copyright, which is created by an employee as a result of work done in the course of their employment, legally belongs to their employer, and not to the employee.
In a recent case, a business wanted a particular individual – a former director - to carry out some work. It entered into a contract with his personal service company (set up by him for tax purposes) for him to do the work. The paperwork stated that the work was being done by him as an independent contractor or consultant (and therefore not as an employee).
A dispute arose as to who owned the IPR in the individual's work. The business claimed that the individual was an employee, rather than an independent contractor, so the IPR belonged to the business as his employer.
The High Court agreed. It found that the true relationship between them was that of employer and employee because the paperwork showed that, even though he was contracting with the business through his limited company, the business required him to do the work personally. He could not substitute anyone else to take his place – a hallmark of employment status.
IPR in his work therefore belonged to the business, as his employer.
Contractors required to carry out work personally for a business client should be clear on their employment status and ensure they are genuinely working for the business as an independent contractor and not an employee, or risk intellectual property rights in their work automatically belonging to their client
Case ref: Sprint Electric Ltd v Buyer's Dream Ltd [2018] EWHC 1924
Friendly neighbour contesting a will ends up with nothing
The claimant and her husband had lived next door to a reclusive man. He was unmarried, had no partner or children, and was 20 years older than her. After they moved away, she kept in touch and helped him with things – for example, she sent him items such as socks, underwear, cake and marmalade; visited him and helped him register with a GP; and got her husband to take him on a trip to see where his family were buried. Letters the man wrote to her showed how much he appreciated her and how fond of her he was, referring to her in those letters as 'HD', which she said stood for 'honorary daughter'.
However, when he died he did not leave her anything in his will.
The claimant argued that she should receive something from the deceased's estate on the basis she was a 'child of the family'. There have been few court decisions on what 'child of the family' means in this context. The judge said that she needed to show:
there was a family, and she and the man were both part of it, and
the man treated her as his daughter in that family
The judge said merely being kind to him and genuinely caring for him was not enough to make her a 'child of his family'. She needed to show that he had assumed the position of parent to her, with the responsibilities and privileges that come with that role.
The judge also noted that the man had never reciprocated by visiting the claimant (even when she lived next door), or sent her presents as a father would to a daughter. Nor were her visits to him frequent, and she did not have a key to his house to let herself in as a daughter might.
The judge also noted that the man's house was in 'dreadful condition' which 'could only be described as hazardous and unsafe'. It had no central heating or hot water. Yet the claimant had never concerned herself about these things as a caring daughter probably would have done.
Also relevant was the fact that will was a 'do-it-yourself' will: had he wished to change it to include the claimant, this would have been a simple thing for him to do – particularly as there were people he saw weekly who could have acted as witnesses.
The judge therefore rejected her claim that she was a child of the family. She had not even established that there was a family, let alone that he treated her as his daughter within that family. Particularly, his use of the initials 'HD' – even if they stood for 'honorary daughter' – was not enough if not backed up by evidence of parental behaviour.
Neighbours, friends and others claiming they should have been remembered in someone's will, because the will-maker thought of them as their son or daughter, must show the will-maker had assumed the position of a parent to succeed in a claim. Merely using words such as 'honorary daughter' is not enough.
Case ref: Wells v Chorus Law and Others (unreported)
Employers can no longer carry out blanket criminal conviction checks
Employers should check if they can still lawfully carry out blanket criminal conviction checks on prospective new employees, now that the General Data Protection Regulations (GDPR) and Data Protection Act 2018 are in force.
Such checks are no longer lawful unless there is an actual legal requirement to do so, such as a regulatory requirement under the rules of the Financial Conduct Authority, or they are allowed on some other basis, for instance, 'legitimate interests'.
If allowed on some other basis, checks cannot normally be made automatically. The employer will usually have to decide whether it is entitled to rely on that basis. For example, if the employer is arguing that the 'legitimate interests' test applies, it must show that it has analysed whether its interests in making the check outweigh the employee's right to privacy.
If the employer is relying on the new employee's consent, they must ensure it has been properly given in accordance with the new consent rules and conditions, and that it has not been obtained in circumstances that negate it – for example, because of an imbalance in their bargaining power, such that the employee fears they won't get the job if they refuse.
Employers should review their recruitment procedures and employee privacy policies to ensure that any criminal record checks on prospective employees are carried out lawfully, given that they can no longer be carried out automatically, without the employee's consent.
The Information Commissioner's Office has yet to issue guidance in this area.
Sneaky tenant tries to get one over landlord
A landlord sent a standard draft lease to a prospective tenant of an office unit. The lease was for a one-year term at a rent of £3,120 per year, but the tenant said it wanted a three-year term. They agreed that they would deal with this by amending the lease so it continued to be for a one-year term, but the tenant would have an option to renew for the next two years, so it could extend the lease to three years if it wished.
The tenant, claiming that it wanted to save solicitors' fees, told the landlord that it could redraft the lease to provide for this. The landlord – perhaps motivated by the fact the lease was a short one at a relatively low rent, so with minimal risk - agreed.
However, the redrafted lease actually gave the tenant the right to renew the lease indefinitely - a perpetually renewable lease. The law says that a perpetually renewable lease is to be treated as a lease for a term of 2,000 years, so the tenant applied to register it at HM Land Registry as such.
The tenant's amendments did not include any power for the landlord to review the rent during the lease, so if the lease was genuinely for that period, this was disastrous for the landlord. It would only receive £3,120 per year for as long as the tenant renewed the lease.
The landlord, who had signed the lease in the belief it only allowed the lease to run for three years, applied to the lands tribunal to rectify it.
The tribunal found that the lease had only been signed by the landlord because of a unilateral mistake on its part. Further, it found that the tenant had known exactly what it was doing when it redrafted the lease – it had deliberately drafted the changes to take advantage of the landlord. The tribunal therefore ordered that the lease be rectified to provide for a three-year term.
The tribunal rejected the tenant's argument that the lease should only be rectified if the tenant had acted dishonestly, which it said it had not. The tribunal said that dishonesty was not required but, if it had been, it would have found the tenant had acted dishonestly because it had failed to explain the effect of its redrafting to the landlord and its agents.
Parties to commercial agreements, including leases, should ensure the contract documents and any amendments to them, are drafted by a specialist professional, even in what seem to be relatively low-value transactions, otherwise they risk potentially disastrous consequences.
Case ref: Palo Alto Ltd v Alnor Estates Ltd [2018] UKUT 231