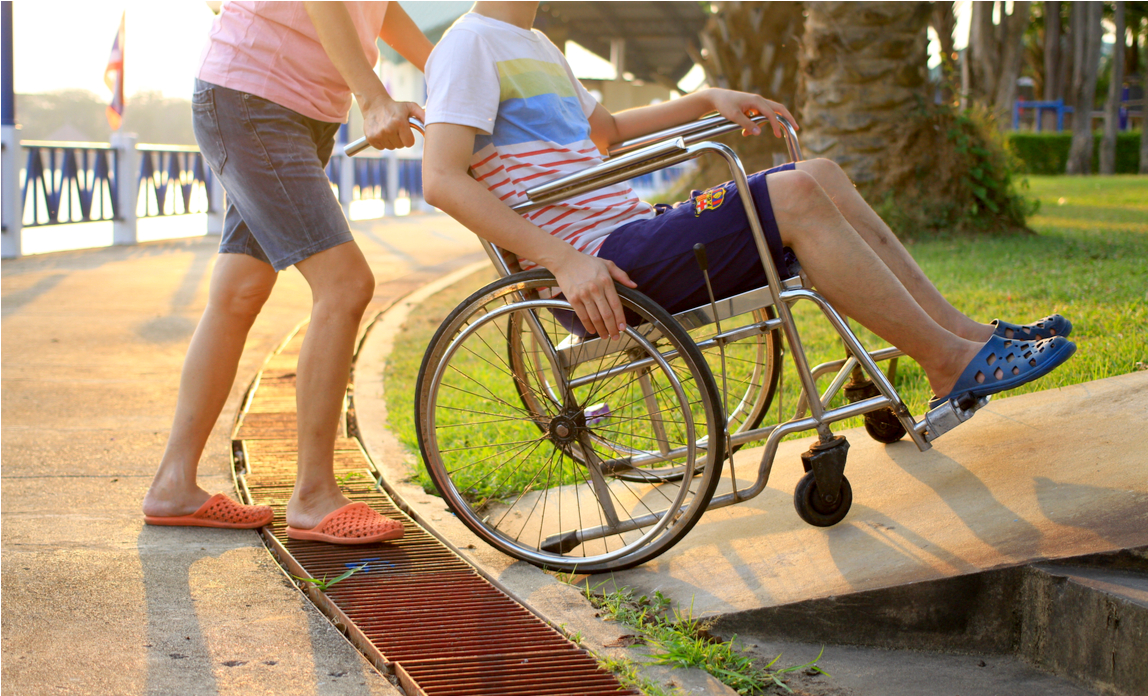 The Equality Act 2010 was introduced to help ensure businesses treat everyone fairly. It protects anyone who is disabled, is thought to be disabled, or is with someone who is disabled. It gives these people rights to access goods or services in a way that means they are not treated less favourably than people without a disability.
The Act outlines that any business that provides goods or services must make 'reasonable adjustments' to ensure anyone can access their services. This includes providing 'reasonable access' to services - for example, ensuring you have accessible bathrooms if you run a hotel or guesthouse.
You cannot wait until a disabled person wants to use your services. Instead, you need to think in advance about what people with a range of impairments might reasonably need.
What are 'reasonable' modifications for disabled access?
There is no one-size fits all definition of 'reasonable access'. The Act doesn't state outright what changes need to be made to ensure fair access to services. As a result, there can be some confusion as to what 'reasonable access' actually means.
It's best to use common sense when deciding on the feasibility of making changes to improve access. For example, no one would expect a nightclub to brighten the lighting to help people who are visually impaired, as this would change the character of the business.
Cost can also be taken into account when deciding what is reasonable. While public buildings and large businesses are generally expected to provide comprehensive access for people with disabilities, smaller business, such as shops, would not be expected to offer the same level of access.
What types of adjustments to improve access need to be made?
The Act sets out three requirements for making reasonable adjustments:
1. Modifications to a policy or procedure
Policies and procedures need to be monitored to ensure that they are not putting people with a disability at a substantial disadvantage in comparison to people without disabilities when accessing goods, facilities, and services.
You need to take reasonable steps to ensure that any policies or procedures that put people with a disability at a substantial disadvantage are changed. For example, if you have a 'no dogs' policy, you could change this to allow assistance dogs entry to your business premises.
2. Adjustments involving the provision of auxiliary aids and services
The onus is on the business owner to anticipate what auxiliary aids or services need to be made available to people with a disability who would otherwise be at a substantial disadvantage compared to non-disabled people.
For example, if you run a hotel or guesthouse, you might decide to install a walk-in bath in the bathrooms of a number of your rooms. This would ensure people with reduced mobility can still access the same services as non-disabled people.
3. Adjustments to physical features
Business owners and organisations must take reasonable steps to remove or alter any physical barriers that make it impossible or unreasonably difficult for people with a disability to make full use of facilities. For example, this could mean ensuring there is ramp access instead of (or in addition to) steps.
Use common sense to decide on what constitutes reasonable access to your business premises. Alternatively, seek further clarification from the Equality and Human Rights Commission or an expert in disability law.
Sponsored post. Copyright © 2017 Billy Leonard, Content Marketing Account Manager at Harvest Digital, on behalf of Mobility Plus.