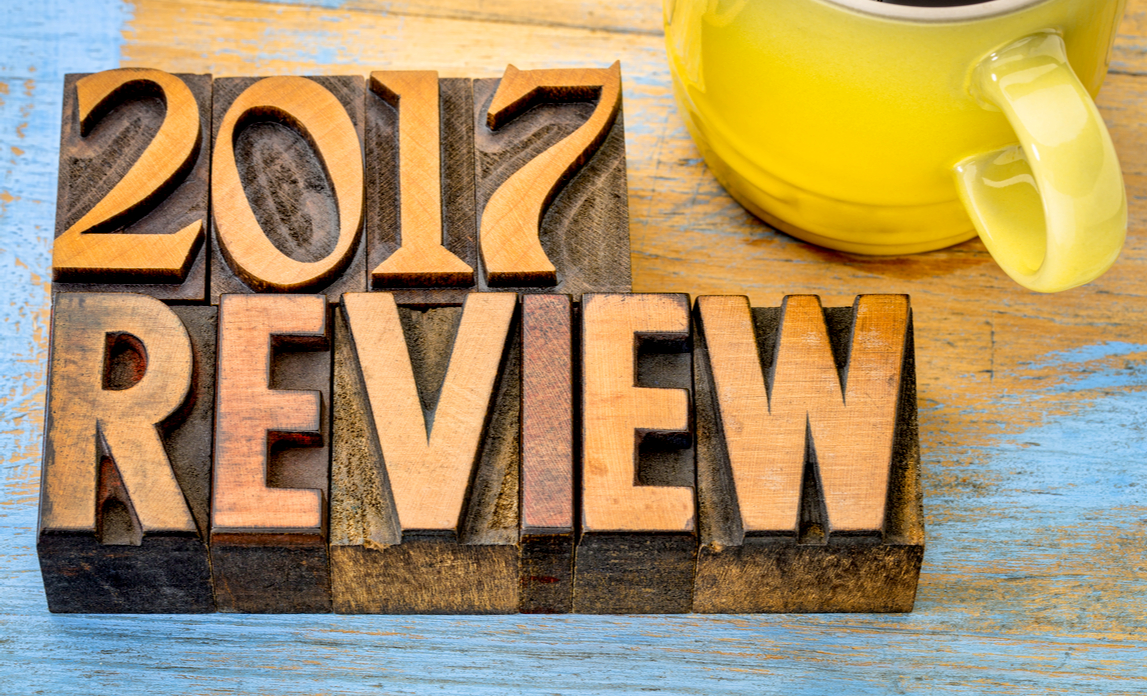 As 2017 draws to a close, we look back at some of the headline legal news stories from the past year.
Employed, self-employed or worker?
Several court cases this year focused on businesses that generate and pass work on to third party individuals. In separate recent rulings, the court decided that Uber drivers and CitySprint bicycle couriers were workers rather than self-employed contractors, and were therefore entitled to basic employment law rights. In a further case, the Court of Appeal ruled that a plumber purportedly engaged as a self-employed independent contractor was also in fact a worker.
In a separate case, an individual taken on as a "self-employed consultant" and paid on a commission-only basis for 13 years, claimed that when his work came to an end, that he had been a worker all along, rather than a self-employed consultant, and had therefore been entitled to paid holidays. When the case went before the Court of Justice for the European Union (CJEU), the Advocate General of the CJEU gave his opinion that the worker had not been given adequate facilities to request holiday and ruled that unpaid holiday pay in this case should cover the full 13 years of the worker's engagement up to termination - amounting to around £27,000!
Read about employer's responsibilities towards and the rights of employees, workers and self-employed contractors on the GOV.UK website.
Read guidance from Acas on employment status.
(Case refs: Dewhurst v CitySprint UK Ltd ET/2202512/2016; Pimlico Plumbers Ltd & Anor v Smith [2017] EWCA Civ 51; King v The Sash Window Workshop C:2017:439)
Holiday pay for workers earning commission
Following a ruling by the CJEU, employers must now take contractual, results-based commission into account when calculating statutory holiday pay. The Employment Tribunal confirmed the CJEU decision - with the proviso that it only applied to the four weeks' holiday pay a worker is entitled to under EU law (and not the further 1.6 weeks' pay they are also entitled to under UK law).
Another ruling brought before the Employment Appeals Tribunal confirms the "three-month rule" limiting how far back employers must go when calculating back pay owed to an employee as a result of past failures to include payments such as overtime or contractual results-based commission in the employee's pay for their four-week holiday entitlement.
(Case refs: British Gas Trading Ltd v Lock UKSC 2016/0194; Fulton and others v Bear Scotland UKEATS/0010/16/JW)
Read guidance from Acas on calculating holiday pay.
Persons with Significant Control rules change in June
UK companies are required to identify and record the people who own or have significant control of their company on a Persons with Significant Control (PSC) register, and send that information to Companies House.
Previously, companies and LLPs only had to notify Companies House of any changes in their PSCs when they filed a Confirmation Statement at Companies House. This could be as infrequently as once a year.
However, since 26 June 2017 they have had to notify Companies House of any change to the identity or particulars of PSCs within 28 days. They have 14 days to enter the change in their own PSC register. This includes changes in the nature of the control PSCs exercise in relation to the company or LLP. Changes are notified on official forms PSC01 to PSC09 and LL PSC01 to LL PSC09.
Also, companies whose shares are on the Alternative Investment Market (AIM) or the ICAP Securities and Derivatives Exchange (ISDX), that were not previously subject to the PSC rules, must also now comply with these rules.
In addition, Scottish Limited Partnerships, and Scottish general partnerships (all of whose partners are limited entities) must register PSC information with Companies House in a similar way to limited companies and LLPs.
Read guidance on PSC requirements for companies and LLPs on the GOV.UK website.
Pension benefits equality for civil partners and same-sex spouses
A landmark Supreme Court ruling now means that pension schemes cannot lawfully provide lower pension benefits for surviving civil partners and same sex spouses of scheme members, compared to male and female spouses.
Trustees and employers should review any pension schemes that provide lower benefits to surviving civil partners and/or individuals in same sex marriages to ensure equal treatment with those in opposite sex marriages.
(Case ref: Walker v Innospec Ltd & Ors [2017] UKSC 47)
What does 2018 have in store?
Looking forward, we can expect to see GDPR increasingly dominating the news as we go into 2018, with the new rules coming into force in May.
And, in good news for Wallace and Gromit, the new Unitary Patent regime should be operational in 2018 too. It means inventors applying for a patent at the European Patent Office will have two choices when it comes to protecting their inventions in the EU. They can use the existing options of registering national patents or asking national patent offices to validate European patents; or, more simply, they can register a Unitary Patent in all EU member states that have signed up to the new regime.
Read a guide and access practical tools to help you prepare for GDPR on the Information Commissioner's Office website.
Download the Unitary Patent Guide from the EPO website.