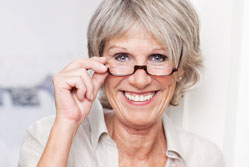 Providing £35,000 can be raised via creative project crowdfunding platform Kickstarter, "Britain's first national debate and exhibition to discover the value in society in which people are living and working longer" – THE AGE OF NO RETIREMENT? – will take place at The OXO Tower in London from 1-6 October 2014.
According to the organisers: "We're used to hearing about the 'demographic time bomb', the 'baby boomers' who stole our prosperity and the unsustainable cost of the ever-growing older generation. But, people are now living longer, healthier and more productively. So we need to start thinking in terms of positives, and what this means for the UK: a fit, educated work force that possesses that most valuable of assets – experience. And we can't let all this talent go to waste.
"We're going to bring together for the first time in a creative forum: the young and old; employers and the employed; policymakers; artists; innovators; the rational; the inspired; and the public. Together we're going to overturn the deep-rooted belief - held by employers, and by our culture at large - that somehow age brings with it irrelevance."
Through talks by experts, stakeholder debates and workshops, the organisers hope to change thinking massively. "We must imagine new futures. We need to unleash the passion, and adjust the arc of expectations." As they also point out, the average person in Britain now lives 10 years longer than was expected just 40 years ago. Key themes to be discussed during the event include ageism and prejudice, as well as work and employment.
As the Law Donut website reminds employers: "Legislation came into force in 2011 making it unlawful to treat people differently on grounds of age, unless such treatment could be justified or falls within one of the exemptions to the law. The default retirement age of 65 has been phased out. Employers are only able to compulsorily retire workers if it can be objectively justified."
Surge in 50-plus business owners
For some years now, a legion has been steadily growing, made up of those aged 50 or more who have started their own business. The Global Entrepreneurship Monitor UK 2013 Report has found that more people than ever are starting a business when they're 50 or older – "a reversal of historically low entrepreneurial activity in this age bracket" say the report's authors.
The surge in older entrepreneur numbers "reflects a new trend in the UK's changing economy," they argue. "From 2002 to 2008, entrepreneurial activity among the over 50s had a long-run average of just 4% – much lower than those in the 18-29 and 30-49 age brackets. However, from 2008 the rate for over 50s has shown a marked increase – reaching its highest level of 6.5% in 2013."
The research suggests that both sexes were launching their own 50-plus businesses mainly out of opportunity, not as a result of redundancy, lack of job opportunities, poorly performing pensions and other investments. One of the report's authors is Mark Hart, Professor of Small Business and Entrepreneurship at Aston Business School. He says: "These are not people who are past retirement, but individuals with years of productive activity in front of them, and their move into the ranks of entrepreneurs opens an interesting new aspect within the UK's business culture.
Age discrimination
"While the majority of businesses started by the over 50s are driven by opportunity, there is an element of necessity." He accepts that age discrimination might be a factor, "as people in this age group struggle to get into the job market and are forced into launching their own businesses to get back to work."
PRIME is a national charity that supports business creation for the over-50s. Alastair Clegg, Chief Executive of PRIME, says: "Everyone is talking about the rise of self-employment and new businesses being started and this report confirms that it's the over 50s who are driving this positive trend forward.
"The over 50s have the skills, experience and dedication that naturally lend themselves to enterprise and businesses started by older people help benefit the economy, provide jobs and work for other people and more importantly, help keep older people in the workforce."
Blog written by Start Up Donut editor and freelance content writer Mark Williams.