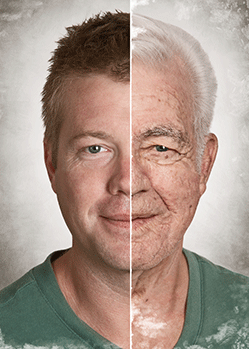 Could retiring at the age of 65 soon become a thing of the past? A report published by The Economist Intelligence Unit (EIU) is calling on businesses to adapt to what it describes as "an ageing population", and says that doing so will ultimately benefit them and all employees.
According to the EUI: "71% of senior executives at European businesses expect the proportion of employees aged over 60 to increase by 2020 [22% expect it to 'increase significantly']. As a result, 43% expect increased worker demands and subsequently higher costs for employee benefits. However, strategies employed to manage an ageing workforce will benefit all employees, as work-life balance becomes a priority."
About half of the executives surveyed by the EIU plan to alter their employee benefits to adapt to the wider workforce's changing needs, as the focus on work-life balance becomes more of a priority.
Monica Woodley, the report's editor, says: "Retirement as we think of it today could soon become a thing of the past. By 2020, European businesses say that managing an ageing workforce will be a top priority. However, the strategies and benefits being instituted by employers to target this demographic - such as offering flexible working hours - will see all employees benefit."
The report also found that just half of "C-suite executives" (ie COO, CEO and CFO) surveyed believed they offer "a fully comprehensive benefits package to attract and retain employees".
By 2020, senior executives believe that managing an ageing workforce will have "moved up the human resources agenda, from the number seven issue to a top three concern," says the EIU. Many will "adapt their structures to ensure that older workers who reduce work hours or responsibilities retain their status within the business and continue to feel valued."
According to the EUI, employee priorities are moving away from money to lifestyle. "Although managers think the top concern for employees now is job security," says the organisation, "by 2020 — when the economic climate and job market are expected to have improved — work-life balance and employment flexibility are expected to be more important."
Furthermore, 43% of respondents expect more employees to want/demand greater healthcare and retirement provision from their employer, with 55% believing that employers (not government) will have to 'pick up the tab' for our ageing population receiving greater healthcare benefits. Some things, it seems, never change.
You can read the full report here.