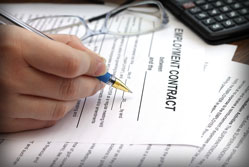 Note: the dates below were correct at time of publication; the subsequent changes are noted at the end of the blog.
This year promises to be another year of substantial change in UK employment law. While the timetable is subject to amendment, currently the government intends to make the following changes:
Changes to TUPE
The Department for Business, Innovation and Skills has confirmed that significant changes to the current TUPE regime will come into force on 31 January 2014:
The current rules relating to service provision changes will remain. However, the legislation will clarify that for TUPE to apply to a service provision change, activities carried on after the change must be 'fundamentally or essentially the same' as those carried on before it.
The obligation to provide employee liability information will remain, but the required information will need to be given 28 days before the transfer (rather than 14 days, as is currently the case).
Change of work place location will be an economic, technical or organisational reason, meaning genuine place of work redundancies will no longer run the risk of being automatically unfair.
Provisions restricting changes to terms and giving protection against dismissal will no longer apply to changes made for "transfer-related reasons".
Additionally:
Micro-businesses will be allowed to inform and consult with their employees directly where there is no recognised independent union or existing appropriate representatives for transfers taking place on or after 31 July 2014.
Introduction of mandatory pre-claim Acas conciliation
From 6 April 2014, potential claimants in employment tribunal proceedings will first have to lodge details of their proposed employment tribunal claim with ACAS before bringing a claim.
Acas will then contact both parties to offer pre-claim early conciliation (EC) with a nominated conciliation officer for a prescribed period of a month. If either party refuses or if a settlement has not been reached within the prescribed period, the claimant will be able to issue proceedings in the tribunal. If, however, the parties agree to enter into EC, this will effectively "stop the clock" on the limitation period for presenting the claim to the tribunal while this takes place.
Abolition of discrimination questionnaires
Also on 6 April 2014, section 138 of the Equality Act is to be repealed, abolishing discrimination questionnaires, which enabled an individual to obtain information from their employer regarding discrimination and to use the information obtained as evidence in tribunal proceedings.
Extension of right to request flexible working
The right to request flexible working will be extended to all employees with 26 weeks' service, from 6 April 2014. Currently, this right is only afforded to employees who qualify as parents or carers. Employers will also no longer be required to follow the existing statutory procedure when dealing with flexible working requests. Instead they must consider all such requests in a 'reasonable manner'. Employers will have the right to refuse such requests on valid business grounds.
Employment tribunal penalties for employers
Also expected from 6 April 2014 is the introduction of the power to levy penalties on employers who lose employment tribunal claims. It is planned that tribunals will have a discretionary power to impose a financial penalty on employers who lose at tribunal, where the breach of employment rights has one or more aggravating features.
If the tribunal decides to exercise its discretion to make such an award, the amount of the penalty will be 50% of any financial award. The penalty will be subject to a minimum threshold of £100 and an upper ceiling of £5,000. Where a non-financial award is made, the tribunal will be able to apply a monetary value. Employers will qualify for a reduction of 50% if they pay the penalty within 21 days.
Increase in statutory pay rates
From 6 April 2014, the rates of statutory maternity, adoption, paternity and sick pay will increase. The new rates have yet to be announced. In October 2014, the annual increase in national minimum wage rates will also take place. Again, the new rates have yet to be announced.
New approach to sickness absence management
Following a major review of workplace sickness absence, it is anticipated that from the spring 2014 the government will introduce the Health and Work Service, a state-funded health and work assessment and advisory service that will offer free occupational health assistance for employers, employees and GPs, including:
Independent assessment by occupational health professionals of employees who have been off sick for four weeks or more.
Case management advice for employees with complex needs who require ongoing support to facilitate their return to work.
The government also intends to abolish current SSP record-keeping obligations and allow employers to keep records in a more flexible manner.
Introduction of equal pay audits
From October 2014, the government plans to introduce regulations giving employment tribunals the power to order equal pay audits where an employer is found guilty of gender pay discrimination in relation to contractual or non-contractual matters.
Caste discrimination
The government is also expected to issue a draft order in October 2014 under which caste will be considered an aspect of race, therefore making caste discrimination unlawful.
Blog supplied by Julian Cox, partner at London-based commercial law firm Fletcher Day and head of its employment law team.
Note from the Donut team: Since this blog was posted, Royal Assent for the Children and Families Bill - which extends the right to request flexible working - has been delayed. The Government now plans to bring this into force later this year. The Health and Work Service has also been delayed and a full; national service is not now expected until April 2015.