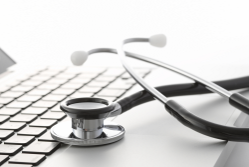 Employment law can be complicated because it's continually being updated. This can force all businesses to invest considerable time and energy to stay abreast of legislative changes. To help keep on top of some of the latest changes here's what to look out for…
Statutory payments
One of the key legislative changes that took place on 1 April 2012 was the increase in statutory payments. The rate for statutory maternity, paternity and adoption pay will increase from £128.73 to £135.45. Statutory sick pay will increased on 6 April from £81.60 to £85.85 per week.
Unfair dismissals
Another significant change that came into effect on 6 April 2012 affected the right to make a claim of unfair dismissal. Previously, employees only had to have worked for their employer for one year to make a claim to an employment tribunal. That has been increased to two years, but will only apply to employees who join after 6 April 2012. An exception is if an employee can prove that the dismissal automatically falls in the scope of an unfair reason. The employee in this case does not require a qualifying period. An example of an automatic unfair dismissal is if the employee suffers unlawful discrimination.
Accidents and injuries
Fundamental changes to the way you report accidents and injuries were also introduced on 6 April. RIDDOR (Reporting of Injuries, Diseases and Dangerous Occurrences Regulations) highlights your legal duty to report certain incidents in the workplace, which includes any injuries, disease, gas-related incidents, near misses or death. Previously, if a worker has an injury at work that resulted in them being incapacitated for more than three days, the employer had to inform the relevant enforcing authority, either the Health and Safety Executive or the Local Authority, within 10 days of the accident. From 6 April, both of these timescales have been extended. Now, the injured employee must be incapacitated for more than seven days before their employer must report it, while they only have 15 days after the accident to submit their report.
Other changes that came into force on 6 April
the income tax personal allowance increased by £630, bringing it to £8,105
the threshold at which employees pay the higher income tax rate of 40% fell to £34,371, down from £35,001
the lower earnings limit for primary Class 1 National Insurance contributions rose from £102 to £107.
Jenny Graham works for Sage People Advice, which can help you make sure you're keeping on top of your employment obligations