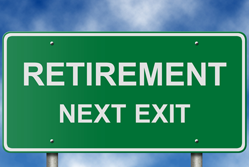 The Default Retirement Age (DRA) will be phased out by law between 6 April and 1 October 2011. The main changes to business are as follows:
About two-thirds of employers already operate without fixed retirement ages - and many of those with retirement ages already offer flexibility for workers to work longer. But this change in the law, announced in January 2011, means that in most circumstances employers with fixed retirement ages can no longer make their staff retire at 65.
Between 6 April and 1 October 2011, only people who were told before 6 April they would be retired, and whose retirement date is before 1 October, can be compulsorily retired using the DRA.
Employees no longer need the "right to request'" working beyond retirement - they are now allowed to continue by law for as long as they like.
There is an exception to the DRA rules. Employers can retire staff at 65 if they can justify it - for instance, police officers and some building workers may qualify.
The new law will also make sure that employers offering group risk insured benefits (income protection, life assurance, sickness and accident insurance, including private medical cover) do not face undue extra cost.