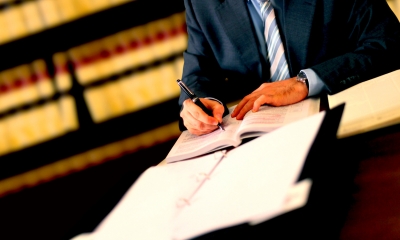 To give you the best advice, your divorce lawyer needs to know as much as possible about your situation and what you want to achieve. Divorce can be complicated, especially if you are trying to negotiate a fair financial settlement, so there's a lot of information involved. Your divorce lawyer won't need it all at once, but it's a good idea to start getting things together as soon as you can
Your divorce lawyer may send you their own questionnaire, or you can use this checklist to help. Don't worry if you can't find all the information - your divorce lawyer will be able to get more details during the divorce process.
Basic information
Contact information - your name, address, phone and email address.
Key dates - your date of birth, your spouse's date of birth, and the date of your marriage. If possible, bring your marriage certificate.
Children (if any) - names, dates of birth, schools.
Previous marriages - if either of you was married previously, when you got divorced and what was done about finances and children.
Your personal situation
Which of you has asked for the divorce, and why.
Whether you are sure you want to divorce.
If you have already separated, when.
Any letters your spouse has sent you regarding the divorce, or any conversations you have had (for example, whether your spouse agrees to the divorce or has said anything about finances, children and so on).
Whether either of you has a new relationship.
Any particular concerns - for example, if you are the victim of domestic violence, or you think your spouse is hiding financial assets.
Helping you take your next steps, from the UK's largest specialist family law firm (rated 'Excellent' by 94% of customers on Trustpilot).
Your priorities
What you are hoping to achieve. For example, to ensure that the children continue living with you in the family home, or to get a financial clean break.
If there is anything else particularly important to you - for example, the family pet.
Any specific issues that need to be dealt with in a hurry - for example, if you think your spouse might be planning to take the children overseas.
Finances
Income and employment - employment details for both of you, including income (if known). Any non-employment income either of you have (for example, from savings).
Property - whether you own or rent your home, jointly or in one individual's name. If you own your home, an estimate of its value and details of any mortgage on the property.
Savings and investments - including any pension funds either of you may have.
Other assets - any other valuable property or possessions either of you may have.
Debts - for example, personal loans and credit card details.
An estimate of your outgoings. Include any extra costs you may have because of your or your children's particular needs (such as a disability).
Any special circumstances - for example, if you are expecting to be made redundant.
Questions you may have
What experience the solicitor has, and whether he or she will actually look after your case personally.
An estimate of costs (including legal fees, court fees and any other costs) and when you will be expected to pay. Whether you can get any help towards legal fees and other costs.
What general approach would they suggest (for example, mediation) and how long might the whole process take.
Whether there are any immediate steps you need to take to protect your position (either yourself, or through your divorce lawyer).
Any other questions that are on your mind.