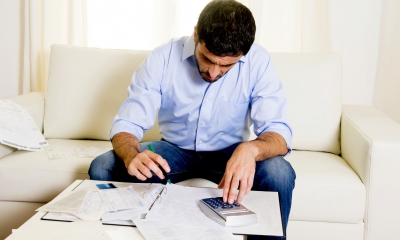 If you want to know how much a divorce costs, this guide sets out the main types of cost you might have and gives you an idea of how high your divorce costs might be. It also explains who pays the costs and when you might be able to get legal aid
Family court fees
The fees you pay to the family court depend on what you are applying for. The most common fees are:
filing the divorce application - £550;
application for a financial order (where you ask the court to decide what a fair financial settlement would be) - £255;
application for a consent order (where you want the court to make the financial settlement you have agreed between yourselves legally binding) - £50;
application for a childcare arrangements order - £215;
applications for injunctions in cases of domestic violence - no fee.
There may be additional costs, for example if you want the court to photocopy documents for you or if you need to file an amended or additional application. Detailed information about court costs is given in Civil and Family Court Fees (EX50).
Mediation costs
If you can't reach agreement between yourselves, mediation can be a quicker, cheaper and less confrontational option than going to court. If you cannot agree on financial or childcare issues, an initial mediation information and assessment meeting is normally required before you can go to court.
An initial mediation information and assessment meeting lasting around 45 minutes is likely to cost £50-£100 each.
If you decide to continue with mediation, it might take between two and six further ninety minute sessions to work out an agreement. Typical costs are around £250 to £400 per session (split between the two parties), though this varies. There may also be extra documentation costs - for example, if you want the mediator to write up a summary of what has been agreed.
Legal fees
It is possible to get divorced without using a lawyer, particularly if your finances are straightforward and the two of you are still on good terms and able to agree everything between yourselves. You will need to deal with the various divorce forms yourselves and will still need to pay the court costs.
Even so, many people prefer to consult a lawyer to get a better understanding of their legal rights and what would be a fair agreement, or for help dealing with the paperwork. You may well want legal advice if you cannot agree childcare arrangements or a financial settlement.
Legal fees are typically charged on a per hour basis and depend on what you need help with, how complicated and drawn-out negotiations are, where you are in the country and so on. In some cases it may be possible to agree a fixed cost but this is less likely if the lawyer is involved in negotiating a dispute.
Indicative costs might be:
Initial consultation - £250. Some lawyers offer a free initial discussion to assess what advice you might need.
Handling the paperwork involved in applying for the divorce itself (ie bringing the marriage to an end) - £500-£1,000. Costs may be lower if you are the respondent (ie your spouse is the applicant who has filed the divorce petition).
Turning a financial settlement you have agreed between yourselves into a consent order to be made legally binding by the court - £500-£1,000.
Helping negotiate a financial settlement or childcare arrangements - from £2,000 upwards, based on hourly fees of £250. Costs are likely to be higher if there are complex negotiations involving business interests, trusts or overseas assets.
Arguing your case all the way through the courts - from £10,000 upwards.
Bear in mind that you will each need your own legal advice - the same lawyer cannot advise both of you.
Who pays the divorce costs?
Initially, the applicant who files the divorce petition (or any other court application) pays the fee. Each of you pays your own mediation fees or legal fees.
Either of you can ask the court to award costs, deciding how the costs are shared. Usually it makes more sense to agree things between yourselves (or through your solicitors). For example, the applicant might agree to pay the court fees as long as the respondent agrees not to defend the divorce.
You may not have to pay court fees if you have limited savings and are either on benefits or have a low income. You can find more information and an application form in Court and Tribunal Fees - Do I have to pay them (EX160A).
You may be eligible for legal aid towards the costs of mediation if you are on a low income. If domestic violence or child protection issues are involved you may be able to get legal aid to help with solicitors' costs. Check your eligibility for legal aid or call Civil Legal Advice on 0345 345 4 345.
Bear in mind that the more you and your spouse can do to reach agreement quickly, the lower your legal costs will be. It is almost always best to negotiate rather than ask the court to decide, unless there is a substantial difference between you: for example, a marked difference in what you think would be a fair financial settlement (a sum that is large enough not to then be swallowed up by the legal fees that might be incurred fighting over this amount), or a complete disagreement on where the children should live.
Similarly, it rarely makes sense for the respondent to defend a divorce in court - arguing that the marriage has not irretrievably broken down - as the costs will be very high and the court is likely to grant the divorce anyway.