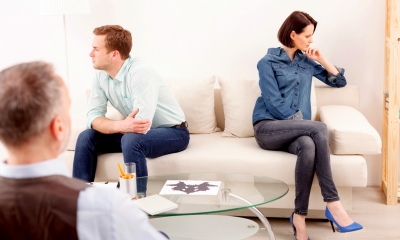 An initial mediation information and assessment meeting can help you understand whether mediation could help you and your partner agree at least some of the issues between yourselves. Mediation can be a faster, cheaper and less confrontational way of resolving family disputes than heading straight to court
In most family law disputes, you now have to attend a mediation information and assessment meeting (MIAM) before you can make a court application.
When is a mediation information and assessment meeting required?
You usually have to attend a mediation information and assessment meeting before you can apply for a child arrangements order. For example, this might include asking the court to decide who a child should live with and what contact rights the other parent has. You would also normally need a MIAM before other court orders relating to your children, such as if you want to stop the other parent moving your child overseas.
A MIAM is also normally required before going to court about a financial settlement or child maintenance.
You don't have to attend a MIAM before issuing a divorce petition, but you may want to consider whether it is worthwhile. By helping you reach agreement between yourselves, family mediation can reduce the time and costs spent arguing through your solicitors.
You can find a local mediator through the Family Mediation Council or your solicitor.
Helping you take your next steps, from the UK's largest specialist family law firm (rated 'Excellent' by 94% of customers on Trustpilot).
MIAM exceptions
You do not need to attend a MIAM if you and your partner have already reached agreement between yourselves on childcare or financial issues. You can ask the court to issue a consent order making this legally binding.
There are also a number of exceptions when a mediation information and assessment meeting is not required. These include:
cases involving domestic violence or child abuse;
other reasons why you need to go to court urgently, for example if a child is about to be removed from the country;
when you are applying for a financial order and one of you is bankrupt;
if you cannot contact your partner (or ex-partner);
where there are no local mediators (within 15 miles) available;
if you have already had a MIAM in the last four months or are making a court application as part of ongoing proceedings.
If an exception applies, you will need to explain this on the application form you give the court and be prepared to provide evidence if required.
What a mediation information and assessment meeting involves
You can attend the MIAM on your own, or with your partner (or ex-partner). If you have a joint meeting, the mediator may talk to you each separately for part of the meeting.
The initial mediation information and assessment meeting typically lasts around forty-five minutes. The mediator will explain how mediation works and how it could help you. As well as explaining mediation to you, the mediator will be trying to assess whether mediation would be a good option.
The mediator also discusses how much mediation costs and whether any legal aid or free mediation is available. Unless at least one of you is entitled to legal aid, you will have to pay the costs of the initial MIAM - typically £50-£100 for each of you. You can check your eligibility for legal aid online or call Civil Legal Advice on 0345 345 4 345
After the initial mediation information and assessment meeting, you may agree that mediation is worth trying and arrange further mediation sessions.
If you decide not to go ahead with mediation, the mediator will complete the appropriate sections of the court form confirming that you have attended the MIAM.