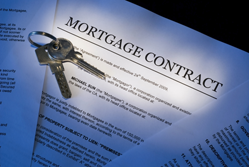 Purchasing a property is an expensive business and the majority of people buy their homes using a mortgage to cover at least some of the cost. Mortgage providers will want to ensure you can meet any repayments, and that the property is in a 'mortgageable condition' and is worth what you are paying for it
Work out what you can afford
Start by working out how much money you have available, including the proceeds from the sale of any existing home, and how much you will need to borrow. You will need enough to pay:
The purchase price. You may need to pay a deposit - sometimes up to 10% per cent - when you exchange contracts, which may be several weeks before you receive your mortgage monies. Make sure you have cash available or ask your solicitor to negotiate a reduced, or no deposit, on exchange.
The costs of a valuation by your lender's surveyor.
Mortgage fees.
Mortgage broker fees.
The costs of your own survey.
Stamp duty land tax. The rate of stamp duty payable will depend on the full purchase price paid.
Legal fees (including those of the lender), Land Registry fees and fees for legal searches. Ask your solicitor for a quote and what you will have to pay if the sale falls through.
Removal charges.
If you need a mortgage, shop around to find out:
How much lenders will be prepared to lend you (some lenders will give you a certificate saying how much they will lend you if you find a satisfactory property).
Whether you want a fixed rate, variable, interest-only, repayment or some other kind of mortgage, and the deals available. Consider using a mortgage broker to advise you.
If you will be required to take out life cover as a condition of your mortgage. You may also be offered mortgage protection or critical illness cover that pays out if you are made redundant or become too ill to work. Consider professional advice before signing up to such insurance.
If part of the money is coming from the sale of an existing home, you may need to deduct the following from the sale proceeds:
Any sum outstanding on your existing mortgage and any early repayment charges. Some lenders will allow you to transfer your existing mortgage to your new home without any redemption fees.
Legal and estate agent fees.
The cost of getting an energy performance certificate (EPC), which is required for all homes within 28 days of being put on the market.
Final bills, such as gas and electricity, up to the date you sell your old home.
The balance must come from your own resources.
Also consider whether you can afford ongoing, regular household expenses, which can include:
electricity and gas bills, water and sewage rates, and phone and other utility bills
council tax
insurance costs, which can include life insurance, and buildings and contents insurance
service charges and ground rent, if your new home is leasehold
Make an offer
Once you have found a property you want, make an offer to the seller. Take into account any repairs or other work you think you will need to carry out, that affect the value. Make it clear the offer is subject to contract (ie you are not legally bound at this stage). You may want to offer less than the asking price in any event, as a negotiating tactic. If the seller does not accept your first offer, you can make further offers. You will not have had the results of your survey at that stage, or replies to enquiries about the property, so make it clear you may need to renegotiate if you discover problems later.
The legal process
You can do the legal work yourself when you buy your home, but this can be very dangerous unless you know exactly what you are doing. Most buyers instruct a solicitor to act for them. Solicitors are obliged to send you a letter explaining the service you will get, including exactly how their charges are calculated.
Your solicitor will start by asking the seller's solicitor for:
A draft contract.
Replies to standard questions about the property, eg who is responsible for services, rights of way, access, whether there have been any disputes with neighbours, etc.
A list of fixtures and fittings showing what will be left, and what taken, by the seller.
Copies of documents that show the seller is the owner, and that relate to ownership and use of the property, eg damp guarantees, indemnities, etc
If the property is leasehold:

copies of the lease
three years' management accounts showing how much tenants have had to pay for services, etc
a copy of the buildings insurance policy
Your solicitor will also advise you on the legal searches you need, and the additional enquiries you might want to make. This could include:
an EPC informing you of your new home's energy performance (rating it from A to G) and containing recommendations on how to improve the rating
local authority searches and local planning applications that might affect your enjoyment of your home
environmental searches showing whether the property is built on landfill or watercourses and nearby environmental hazards
depending on the area, other searches such as a mining search.
The mortgage, valuation and survey
Apply for the mortgage you want. Your lender will issue a formal offer - detailing the main terms of the offer and promising to lend you the money you need (subject to valuing the property and the seller proving they are the legal owner).
The lender will instruct a surveyor to value the property. You will receive a copy, but the surveyor is acting for the lender, not you, so you should not rely on it.
Decide whether you want to have your own survey carried out - it is not a legal obligation but may be advisable for large, old (say 80 years) and/or dilapidated properties. A homebuyer's report costs less but only reports on parts of the property that are easy to get at, and will often recommend further specialist checks if there are signs of damp or woodworm for example.
Tell your advisers immediately if you are unhappy with the results of the survey, or if there is a delay in processing your application.
Getting ready to exchange contracts
Contracts are exchanged when your solicitor and the seller's solicitor exchange two identical contracts, one signed by you and one by the seller. On exchange you are legally bound to buy the property (subject to any special terms in the contract that allow you to withdraw) so it is vital that you understand what you are committing to.
Your solicitor will advise you on the draft contract, replies to your enquiries, any survey and your mortgage offer. If your new home is leasehold (ie the land on which the building is built is not part of the sale), your solicitor will advise on the implications. If you are buying your new home jointly with someone else, you need to agree how you will hold the property. Options are:
You each own the whole property jointly. When one of you dies, the other will automatically inherit the whole property. Neither can leave your home (or a share in it) to anyone else in their will. This is usually the way spouses or civil partners hold property.
You each own a separate share in the property. For example, if you put in 80% of the purchase price, and the other person 20%, the documents can detail what share each of you owns. Each of you could leave your share to someone in your will, who would be entitled to the percentage of any increase in value of the home when it is sold. This is usually how unrelated buyers hold property.
However you own it, neither of you can sell without the consent of the other. Take advice on which option is best, and make sure the documentation is clear about which option applies.
You may need to pay a deposit - part of the purchase price up-front - on exchange of contracts. If you pull out for a reason that is not permitted under the contract, you will lose the deposit, and may also be liable to pay compensation to the seller. If you need to pay a deposit up-front, you need to provide your solicitor with the money ready for exchange.
You will need to agree a date for completion, and the time by which the seller agrees to vacate the property on that date. On completion you become the full legal owner of your new home. This date and time will go into the contract as binding commitments. It's possible to exchange contracts and complete on the same day, but there is usually a gap of several weeks to give you and the seller time to make arrangements for the move.
Make sure that the buildings insurance for your new home, and any life cover you are taking out, will be ready at exchange of contracts.
The contract
Your solicitor will receive the contract, check it and advise you on it.
You will be asked to sign the contract ready for exchange. You may also be asked to sign other documents ready for completion, including the stamp duty land tax return, mortgage deed and the transfer document (which transfers your new home to you on completion).
Between contract and completion
On exchange:
insure the property (the risk is now with you)
start any life cover
tell your estate agents when you will be completing
book your removals for the completion date
arrange for funds to be made available to your solicitor at least the working day before completion is due
make arrangements with the estate agent/your seller for the collection of keys on the day of completion
Completion
When you complete you become the owner of your new home. On completion:
Your lender will release the mortgage money to your solicitor to pay to the seller's solicitor.
The seller's solicitor will hand the title documents over to your solicitor.
The seller must release the keys and vacate the property by the agreed time.
Make sure you can provide your solicitor with any additional money that they need in order to complete. Often you can send this to them by bank transfer, though this will incur a bank charge. They will tell you their bank details.
Your solicitor will tell you when completion has taken place and they have sent the purchase price to the seller's solicitors.
Collect the keys from the estate agent or the seller.
Take meter readings and inform utilities, and bank, dentists, doctors, etc, of your change of address (make sure you know your postcode). Advise the local council you are now the occupier and liable to pay council tax on your new home.
Your solicitor will:
submit any stamp duty
register your ownership at the Land Registry
send you copies of the title deeds once you are registered - this can be three months or more after the purchase
Chains
Often you need to have sold your existing home before you can afford to buy your new home. Your buyer and/or your seller may be in the same position. So might their buyers and sellers. They are all in a 'chain' so that, if one sale or purchase is aborted, every other buyer and seller is affected.
Chains can be very stressful and time-consuming as your purchase may have to be aborted because of actions further up or down the chain, over which you have no control.