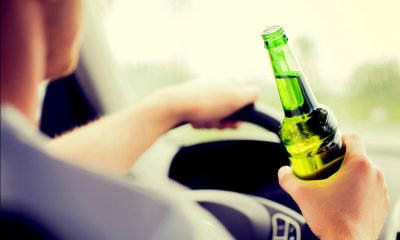 The penalty table below indicates some of the main offences and the associated penalties. There is a wide range of other, more specific offences.
The courts decide what sentence to impose according to circumstances, but must order points to be endorsed on the licence according to the fixed number or the set range shown below.
Furthermore:
Anyone who accumulates 12 or more penalty points within a three-year period must automatically be disqualified from driving for at least six months.
In the case of serious offences, such as dangerous driving and drink-driving, the court must order disqualification. The minimum period is 12 months, but for repeat offenders or where the alcohol level is high, it may be longer. For example, a second drink-drive offence in the space of 10 years will result in a minimum of three years' disqualification.
The first three offences listed also involve the compulsory retaking of an ordinary driving test, or an extended driving test.
For any offence which carries penalty points, the court has the power to order the licence holder to be disqualified. This may be for any period the court thinks fit, but will usually be between a week and a few months.
However, even where automatic or minimum periods of disqualification or endorsement of penalty points is indicated, there are special circumstances that can, in exceptional cases, be argued that could lead to the court not disqualifying or endorsing penalty points.
Offence

Maximum

imprisonment

Maximum

fine

Disqualification

Penalty points

Causing death by dangerous driving (DD80)

14 years

Unlimited

Obligatory - 2 years minimum

3-11 (if exceptionally not disqualified)

Dangerous driving (DD40)

2 years

Unlimited

Obligatory

3-11 (if exceptionally not disqualified)

Causing death by careless driving when unfit through drink (CD40) or when unfit through drugs (CD50)

14 years

Unlimited

Obligatory - 2 years minimum

3-11 (if exceptionally not disqualified)

Careless (CD10) and inconsiderate (CD20) driving

-

Unlimited

Discretionary

3-9

Driving while unfit through drink (DR20) or drugs (DR80) or with excess alcohol (DR10), or failing to provide a specimen for analysis (DR30)

6 months

Unlimited

Obligatory

3-11 (if exceptionally not disqualified)

Failing to stop after an accident (AC10) or failing to report an accident within 24 hours (AC20)

6 months

Unlimited

Discretionary

5-10

Driving when disqualified (BA10, BA30)

6 months

Unlimited

Discretionary

6

Driving after refusal or revocation of licence on medical grounds (LC50)

6 months

Unlimited

Discretionary

3-6

Driving without insurance (IN10)

-

Unlimited

Discretionary

6-8

Using a vehicle in a dangerous condition (CU10, CU20, CU30, CU40, CU50)

(LGV = Large Goods Vehicle; PCV = Passenger Carrying Vehicle)

-

LGV/PCV unlimited

Other £2,500

Obligatory if offence committed within 3 years of a previous conviction for the same offence - 6 months minimum. Otherwise discretionary

3 in each case

Failure to have proper control of vehicle or full view of the road and traffic ahead, or using a hand-held mobile phone while driving (CU80)

-

£1,000 (£2,500 for PCV or goods vehicle)

Discretionary

6

Driving otherwise than in accordance with a licence (LC20)

-

£1,000

Discretionary

3-6

Speeding (SP10, SP20, SP30, SP40, SP50, SP60: depending on type of vehicle)

-

£1,000 (£2,500 for motorway offences)

Discretionary

3-6 or 3 (fixed penalty)

Traffic light offences (TS10)

-

£1,000

Discretionary

3

No MOT certificate

-

£1,000

-

Seat belt offences

-

£500

-

Dangerous cycling

-

£2,500

-

Careless cycling

-

£1,000

-

Cycling on pavement

-

£500

-

Failing to identify driver of a vehicle

-

£1,000

Discretionary

-