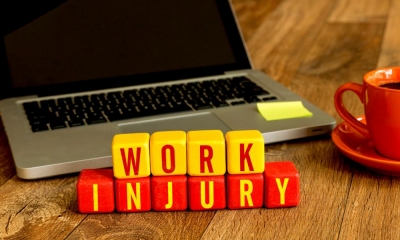 29 FAQs about personal injury.
1. Can I claim compensation if I crash because of a defect in the road surface or inadequate signage?
Your local authority is usually responsible for maintaining the roads. However, this does not mean that they will automatically be liable for any injury caused by any defect. You would normally need to prove that they failed to take reasonable steps to keep the road in reasonable condition. For example:
if they failed to carry out a regular inspection and maintenance program
if they were aware of a significant fault but did nothing about it within a reasonable time
If this is so, you may be entitled to claim compensation. Your claim is less likely to succeed if you contributed to the accident - for example, by driving too quickly.
2. Who can I claim compensation from if I am injured in a road traffic accident?
If another driver was at fault, you can claim compensation from that driver. Normally your solicitor can negotiate compensation through their insurers. You must tell the police and your insurance company if you are injured in an accident. Otherwise the insurance company may refuse to pay any compensation.
The same applies if you are injured as a passenger: you can claim compensation from the driver responsible, whether they were driving the car you were in or another vehicle. By law, drivers must at least have third party insurance, which includes cover for passengers.
If the driver responsible was not insured, or cannot be identified (eg because they drove off), you may be able to claim compensation from the Motor Insurers' Bureau.
3. Can I sue the school for an injury my child received at school?
You need to show that the school has been negligent - for example, by not providing the right training, equipment or supervision.
You are unlikely to be able to claim for the sort of minor injury that might reasonably be expected to happen playing that particular sport.
4. Can I sue for an injury I received on an activity holiday?
You may be able to take legal action if the injury was caused by negligence - for example, defective equipment or failure to provide the right information.
Normally, you would take action against whoever organised the activity or provided the equipment. This can present problems if you have an accident while on holiday overseas as local laws may differ and bringing a legal action may be complex and expensive. However, if the activity was part of a package holiday, you can take action against the tour operator.
5. Can I sue for an operation that went wrong?
You may be able to claim compensation if you were the victim of clinical negligence: in other words, if the care you received was below the standard that should be expected, and you suffered physical or psychological injury as a result.
The same applies to treatment by any healthcare professional: for example, a nurse or a dentist.
6. How can I find out if my medical treatment was negligent?
Initially, you should ask the doctor or hospital for an explanation. If you are not happy with the explanation you receive, you can make a formal complaint under the doctor's or hospital's complaints procedure. You also have a legal right to get a copy of your medical records, though you may be required to pay a fee of up to £50.
Armed with whatever information you have gathered, your solicitor can instruct a medical expert to investigate. The expert will then be able to provide an opinion on whether your treatment was negligent.
7. Who can I sue for an injury caused by a faulty product?
If the injury was caused by a defective product, you can take action. Legally speaking, the product must be less safe than you could reasonably expect.
You normally take action against the manufacturer (or whoever imported the product into the European Union). If whoever sold you the product cannot identify who this is, you can take action against the retailer instead.
8. Can I sue the person who attacked me for the injury they caused?
If you were injured in a crime, your best option is generally to apply for compensation to the Criminal Injuries Compensation Authority. You should report the crime to the police.
You may receive compensation even if the person who attacked you cannot be identified and found guilty.
If your attacker is convicted of the crime, the court may also order him or her to pay you up to £5,000. You cannot claim this compensation yourself, but should give the prosecution information about the injury you suffered.
Alternatively, you might take legal action yourself. This might be your only option if the deadline for applying to the Compensation Authority has expired (normally two years after the incident).
9. Can I claim compensation if I slip or trip and get injured?
If you are injured by a slip or trip that was the fault of someone who has a duty of care towards you, you should be able to claim compensation.
For example, you might claim against:
Your local authority if you trip on a broken pavement which they had been warned about but chosen to ignore.
The owner of a shop if you tripped over a trailing wire that should not have been left there.
Your landlord if you are injured as a result of a defect in the premises you rent.
Your employer if you have an accident because of an unsafe working environment.
10. What happens if more than one person or business caused my injury?
You can take action against everyone responsible. Broadly speaking, anyone who caused your injury should be liable to the extent that they contributed to it.
However, you will normally need to be able to prove that each individual (person or business) helped cause your injury. It may not be enough to show that they caused it between them, unless they are somehow related (such as a group of doctors and hospitals that are all part of the NHS).
If you cannot reach a settlement and want to take court action, it can be best to sue everyone you want to claim against in the same action. Otherwise, it may be difficult to take action against a second person when you have already lost a first case - and in any event your costs are likely to be higher.
11. Can I sue even if I am partially to blame for an accident?
If you have grounds for legal action, you can still sue even if you are partially to blame. However, any compensation you receive is likely to be reduced to reflect your contribution to causing the accident and/or making the injury more severe than it would otherwise have been.
12. How long after suffering a personal injury can I sue?
If your claim is based on somebody's negligence, you can start court action up to three years after the injury. However, this time limit is extended if you were not immediately aware of the injury - for example, if you got a disease that did not immediately show itself.
If you are making a claim from the Criminal Injuries Compensation Authority, the time limit is only two years from the incident. However, the deadline for starting a legal action yourself is six years.
For injuries to children, the time limits start from the child's eighteenth birthday. A similar approach is taken for those who are mentally incapable.
Different time limits apply in special situations, such as a plane crash. Your solicitor can advise you on what the time limits are for your particular circumstances.
13. If I sue my employer for an injury at work, how can I protect myself against retaliation such as being sacked?
Your employer is legally obliged to have Employers' Liability Insurance which will cover claims of this kind. This means that your claim should normally have only a small direct impact on your employer: for example, an increase in their insurance premiums.
In addition, it is illegal for your employer to discriminate against you in this way, and you may be able to claim compensation for unfair dismissal if you are sacked or your working life is made intolerable. If you think your employer is likely to retaliate against you, keep evidence of any problems and consult your solicitor.
14. Can I sue and claim on my personal injury insurance for the same injury?
It depends on the terms of your insurance policy, but it is unlikely you will be able to claim twice for the same injury.
The policy might simply cover your legal costs for taking action - in which case clearly you do need to pursue the claim. Or the insurance company might pay you compensation - but then have the right to attempt to recover the money on their own behalf.
If you feel that your insurance company has not provided the cover to which you are entitled, you may want to take legal advice.
15. What do I need to prove to successfully sue for personal injury?
You normally need to prove that they were negligent - for example, that they made a mistake that they should not have. If you are claiming for an injury caused by a defective product, you only need to prove that the product was not as safe as you could reasonably expect.
You also need to prove that their negligence caused your injury.
In practical terms, you should keep evidence of what happened and of your injuries. You should also keep evidence of any related problems, such as lost earnings.
You should note that it is unlikely to be worth taking legal action for a minor injury - such as a bruise - unless it causes additional problems, though you might want to contact whoever is responsible and ask for compensation. If you do decide to pursue a small claim like this, you may want to go through the small claims procedure yourself rather than incurring legal costs which you may not be able to recover.
16. Can I sue even if I signed a disclaimer saying that I understand the risks?
By law, a disclaimer cannot completely exclude liability for personal injury caused by negligence - even if it says that it does.
A disclaimer can attempt to limit liability - for example, by including a maximum level of compensation payable - but only if this is fair and reasonable. The key terms of the disclaimer will also need to be brought to your attention, rather than just hidden away in small print that you sign without reading.
In practice, this generally means that you can take action even if you have signed a disclaimer.
17. How much does it cost to make a claim for personal injury?
Most claims are settled by negotiation. The costs will depend on how much time your lawyer spends negotiating the settlement, but might range from a few hundred pounds (for a simple case) upwards. Costs for complex claims, such as medical negligence, can be much higher.
If you are successful in negotiating compensation, you will be awarded compensation and usually your legal costs will also be paid by the other side.
If you have to go to court, costs start to become much higher. You may also be at risk, if you lose the claim, of having to pay the other side's legal costs as well as your own.
If you do not already have legal expenses insurance, you can take out insurance to cover your potential legal costs even after you have been injured. This can protect you against unexpectedly high costs or having to pay the other side's legal costs. Of course, the insurance premium for this type of insurance is substantially higher than when you are only insuring against the possibility of an accident.
You should ask your solicitor from the outset about the likely costs involved, and to keep you updated as your claim progresses.
18. Can I claim legal aid for my expenses?
Legal aid is not normally available for personal injury claims.
However, if you suffer an injury as a result of a deliberate assault or a medical accident, and are receiving benefits, you may be entitled to legal aid to cover the costs of some legal advice.
19. Can I pay my lawyer on a no-win no-fee basis and is that the best option?
Many lawyers will act on a no-win no-fee basis after carrying out a detailed risk assessment. You will usually need to take out an insurance policy to cover the risk.
Before instructing anyone to act for you, on any basis, make sure you clearly understand exactly what the costs are.
20. Should I use a specialist personal injury firm advertised on the television?
It's certainly a good idea to use a lawyer with personal injury expertise. However, many of the firms you see advertising on the television are in fact claims management companies, not law firms.
Claims management firms do not usually handle the legal side of the claim themselves, and may need to use a law firm if the claim goes to court. In addition, claims management firms are not regulated in the same way as lawyers, and their employees do not have to be qualified. This may mean that you face higher costs, for a lower quality of service, than if you approach a lawyer directly.
You should be particularly cautious about costs. Unscrupulous firms can have high hidden costs and retain a large percentage of any compensation you win. Before instructing anyone - even a lawyer - to act for you, make sure you fully understand all the costs involved.
21. How long will it take to win compensation for personal injury?
In a relatively straightforward claim, it is sometimes possible to negotiate a settlement within months. More complex claims take longer - it may take several months simply to get an expert medical opinion on whether it is worth pursuing a claim for clinical negligence.
You should bear in mind that there are time limits for starting a court action. You should take legal advice as soon as possible.
22. How do I know whether to accept an offer of settlement rather than going to court?
As a rule of thumb, you should accept an offer if it is as much as you could expect to win in a court case - or even if it is somewhat less. The amount depends on what injury and loss you have suffered.
Going to court can involve significant delays, costs and stress, as well as the risk that you lose the case. It's also important to understand that even if you win a court case, if the amount you are awarded is less than you were offered in settlement, you may have to pay both your and the other side's legal costs - which can be very high. Your lawyer should advise you to have adequate insurance in place.
Your lawyer can advise you on the best option, but in general it is best to avoid going to court if you can.
23. What happens if I lose a court case claiming compensation for personal injury?
You will have to pay your own legal costs, and may well be required to pay some or all of the other side's costs as well. These can be very substantial.
You should consider taking out insurance to protect yourself against the risk of unexpectedly high costs. You may want to ask your solicitor for advice.
24. How much compensation can I claim for a pesonal injury?
You can claim 'general' damages (compensation) for your pain and suffering, and 'special' damages for financial loss you have suffered.
The level of general damages you can expect is broadly based on the amounts that have been awarded in court cases for similar injuries. A fracture that recovers well and doesn't cause a great deal of pain might be 'worth' £5,000 to £10,000. If you are permanently disabled, the level of damages is significantly higher.
Special damages are in addition to these general damages. For example, you claim not just for the pain and suffering of losing an arm, but also because you can no longer carry on your job.
25. Can I claim for payments I had to make as a result of a personal injury, such as medical care?
Yes, you can claim for financial losses you suffered as a result of the injury, such as the costs of medical care. You should keep evidence of all the costs you have incurred.
26. Do I have to accept NHS treatment for a personal injury or can I claim the costs of private medical care?
You can claim for the costs of reasonable medical care. This would normally cover private medical costs provided the treatment is necessary and the cost is not excessive.
27. Can I claim for losses I suffered as a result of a personal injury, such as lost earnings?
Yes you can. However, you are expected to do what you can to mitigate these losses. For example, if you cannot work because of an injury, you would be expected to seek appropriate medical care so that you can get back to work, rather than treating it as an extended holiday.
28. Can I claim compensation for the pain and emotional suffering of a personal injury?
To some extent, yes, though the levels of compensation are nothing like the figures that are sometimes talked about in high-profile cases in the US. Compensation for pain and suffering is included in the 'general damages' you might claim.
29. Can I claim compensation for my legal expenses in a personal injury claim?
If you are successful, you should normally get most or all of your legal expenses paid by the other side.
However, you would be unwise to rely on this, particularly if you take your claim to court - when costs mount up and you can never be certain of winning.
There are special rules for Road Traffic Act court claims. If your claim is for between £1,000 and £10,000, the rules divide the claim up into stages, and fix the amount each party has to pay in legal costs for each stage. This means that you and the other side (and your respective solicitors) can work out exactly what your potential costs will be, in advance, whatever stage the claim reaches, and whether you win or lose.
The rules do not stop you from entering into a conditional fee agreement with your solicitor (where the solicitor also gets a 'success fee' if you win). In those cases, the solicitor can also charge you a set percentage of whatever the court awards you, in addition to the fixed amounts.
There are also special rules for calculating the costs payable for Road Traffic Act cases that settle.
Generally, it is always worth asking your solicitor to give you an estimate of likely costs and an indication of your chances of success in any claim. You should have adequate insurance in place.