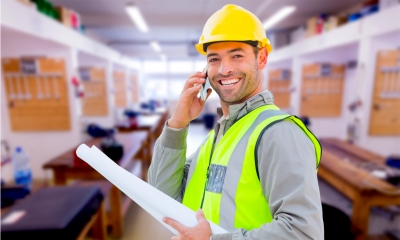 Older male workers employed by micro-businesses in marketing, communications or advertising are happier at work than any other group, according to new research.
A survey of over 1,000 UK workers by One4all Rewards polled employees from different age groups, genders and sectors, asking them to rate how happy they are in their current roles out of ten.
The 2018 Happiness Survey found that workers in one of the oldest age brackets - aged 55 and over - were happier than any other age group, scoring 6.91. Meanwhile, men rated their happiness at work higher than women (6.85 vs 6.78).
The data also shows that the marketing, communications and advertising industry has the happiest employees - with staff in this sector rating their happiness at an impressive 8.13 out of 10. Workers in UK micro-businesses reported being happier than those at companies of any other size.
The average UK employee rates their morale at work as 6.81 out of 10; only 13% scored fewer than five out of ten and 22% rated their happiness as eight out of ten.
Unsurprisingly, remuneration plays the most important (38%) role in employee happiness. But other factors, including relationships with colleagues (37%) and the nature of the work that they do (34%) came in second and third. Other key factors include:
Flexible working (29%);
Relationships with management (25%);
The physical working environment (21%);
Annual leave allocation (20%);
Workload (20%);
Training opportunities (18%);
Financial bonuses (13%).
Alan Smith, UK managing director at One4all Rewards, said: "It is interesting to see how happiness levels vary between the different demographics. Clearly, the UK workforce recognises that money is not everything - but one size definitely doesn't fit all. In order to maintain or significantly improve morale, it is important for employers to take note of what drives the different kinds of individuals in their workforce."