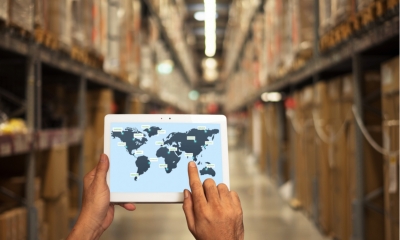 More than one in five UK small business owners are looking to expand into new markets overseas in order to achieve business growth.
The latest findings from the quarterly Business Barometer research by Hitachi Capital Business Finance comes as the 31 October Brexit deadline looms.
Overall, 64% of small business owners polled said they are considering new initiatives to help boost their growth prospects; for 22% that includes exporting. And those businesses with a growth plan are significantly more likely to have an upbeat business outlook.
Sectors where small businesses are most likely to be working on specific new plans include real estate (74%), IT/telecoms (71%) and manufacturing (70%). Seasonal businesses, such as agriculture (60%), construction (59%) and hospitality (45%), are among the least likely to be working on new initiatives to achieve growth.
For the majority of small businesses, controlling costs and cashflow is a critical priority. For those looking to expand, the top consideration was looking at new markets overseas - described as a "clear sign that small businesses are already adjusting to a worldview beyond the EU and the need to forge new business alliances".
A financial makeover is also a priority for many. Some business owners want to re-assess their current finance commitments while others are looking for suitable finance partners beyond their high street bank. Investing in new equipment is a priority for around one in seven respondents and a top consideration in agriculture (35%), media (21%), hospitality (21%) and construction (19%).
Media, IT/telecoms and manufacturing are the sectors where small business owners are most likely to be considering overseas expansion.
"The relative size and agility of Britain's smaller businesses positions them well to react quickly to the post-Brexit landscape and adjust their plans to compete and grow," said Gavin Wraith-Carter, managing director at Hitachi Capital Business Finance. "The relatively high number of business owners that is looking abroad to identify opportunities presents grounds for confidence and optimism."
Written by Rachel Miller.