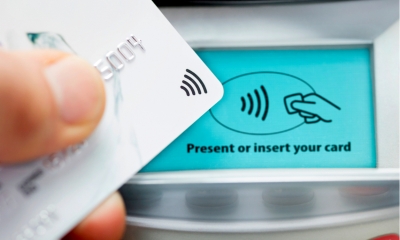 New research has identified the UK cities that have the highest proportion of cashless transactions.
Paymentsense has analysed transaction data from 2017 and also surveyed 2,000 consumers about their payment preferences to find out which UK cities are most likely to go cashless first.
The top ten cities for card transactions are: London, Birmingham, Bristol, Brighton, Manchester, Sheffield, Edinburgh, Portsmouth, Leeds and Oxford.
According to the findings, 80% of Brits said card transactions, including contactless, are their favourite form of payment. However, 46% said they were worried about the security of card transactions.
Contactless payments are becoming more popular with over 24% of Brits saying this is their preferred way of paying. Contactless is especially popular among younger spenders - 41% Brits aged 18-24 said this was their favourite form of payment compared to just under 10% of people aged 55+. Contactless payments are expected to make up 27% of all payments by 2026.
The findings also show that businesses could lose out on custom if they don't offer a choice of payment methods; 30% people in the UK say they would go to another shop if the vendor didn't accept card payments.
Almost half of Brits surveyed said they would like car parks to accept card payments. This was followed by public transport (42%) and taxis (40%).
Guy Moreve, head of marketing at Paymentsense, said: "As a society, we're close to becoming cashless. There are areas of the UK that are adapting to this movement, but others that haven't made the list need to improve and move with the times.
"The study further highlights the average person's diminishing availability of cash, as many struggle when it comes to everyday, cash-only services such as car parks and taxis, and the importance of accepting card payments within these businesses."