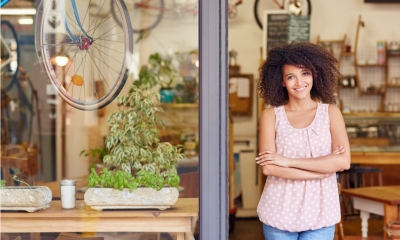 As 2019 draws to a close, the latest government statistics show that the total number of businesses in the UK has risen to 5.9 million.
The number of private sector businesses in the UK has gone up by 200,000 in the past year, rising from 5.7 million in 2018 to 5.9 million in 2019. The government data shows that the number of businesses in the UK has risen considerably since 2000 when there were just 3.5 million businesses.
Over 99% of UK businesses are small or medium-sized businesses, employing 0-249 people, while 96% of businesses (5.6 million) are micro-businesses, employing 0-9 people.
There were only 8,000 large businesses in the UK (employing over 250 people) in 2019, but these businesses accounted for 40% of employment and 48% of turnover. Micro-businesses accounted for 33% of employment and 22% of turnover.
In terms of sectors, the service industries accounted for 74% of businesses, 79% of employment and 71% of turnover. The retail industry accounted for 34% of turnover, but only 9% of businesses. The manufacturing sector accounted for 5% of businesses, 10% of employment and 15% of turnover.
The geographic distribution of businesses remains fairly uneven, with 1,544 businesses per head of population in London (where there are 1.1 million businesses), compared to an average of 1,090 per head in the UK as a whole.
The 2018 business birth rate (the number of business births as a proportion of active businesses) was 13%, while the business death rate was 11%. It means that in 2018, 381,000 new businesses started up and 336,000 businesses closed down.
The data shows that there has been little change in the number of women running small firms. In 2018, 17% of SMEs were led by women, broadly unchanged since 2014. The proportion of female leaders is higher for SMEs with no employees at 23%.
At 5.7 percentage points, the UK has a relatively high gap between the proportion of women and men involved in early stage entrepreneurial activity. This gap is wider than that of the United States (4.1), Germany (3.3) and France (1.7).
Also this week, analysis by BusinessComparison.com based on data from the Office for National Statistics (ONS) has found that just four in ten start-ups in the UK (42%) survive their first five years. The cities with the best start-up survival rates are Bristol (44.3%), Brighton and Hove (44.1%) and Leeds (42.8%). The city with the poorest rate is Plymouth (30.7%).
Written by Rachel Miller.