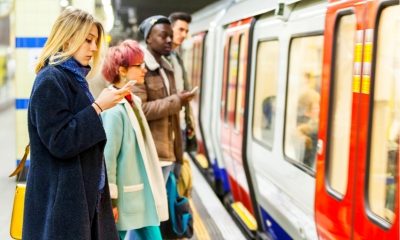 New research has found that more than half (54%) of workers say they frequently arrive for work already feeling stressed.
HR software provider CIPHR polled more than 1,400 full-time UK workers and found that the daily commute was found to be the single biggest cause of stress: nearly half (45%) of respondents said it is their number one pre-work stressor.
A further 43% said ongoing work-related anxiety caused stress before arriving at work, while 33% said family problems and childcare issues often weigh heavily on their minds in the mornings.
While 60% of workers said they didn't have any time to de-stress before starting their working day, popular techniques to relieve stress before work include practising meditation, mindfulness and doing exercise.
"There is a lot of focus on stress in the workplace and what employers can do to safeguard their employees' mental health, but this study shows we also need to pay attention to what is causing severe stress to staff before they even set foot in the door," said Claire Williams, director of people and services at CIPHR.
"Our study found that more than half of workers are regularly starting their days in a state of high stress, which can only have a negative impact on their productivity and engagement: 46% of workers said pre-work stress is having an adverse effect on their job satisfaction."
The findings also show that those who have a relatively short commute to work suffer the least amount of stress before work. More than half (56%) of workers with a commute of less than 30 minutes said they do not frequently arrive to work stressed. For staff whose commute exceeds the 30-minute mark, stress levels rise; more than two-thirds (69%) of workers commuting for more than half an hour arrive at work already stressed.
Transport methods pay a significant role, according to the findings. Those commuting via public transport fare the worst; 71% said they frequently arrive to work in a high state of stress. More than half (52%) of drivers get stressed on the way to work as well. However, those who get to work under their own steam are most able to avoid the stressful morning routine: 88% of those who cycle to work said they don't arrive at work stressed, and 64% of those who walk to work agreed.
The majority (69%) of respondents said they didn't currently have a flexible working arrangement in place, but 22% of workers said they would like the opportunity to work flexibility. In fact, 49% of respondents said they would take a small pay cut to allow more flexible working times and opportunities to work from home.