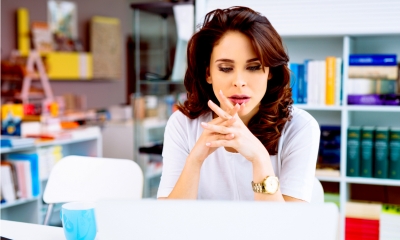 A new poll of small business owners and self-employed workers has found that Brexit and Making Tax Digital for VAT are causing significant anxiety as major changes loom in 2019.
Atom Content Marketing, publishers of the Donut websites, surveyed business owners and sole traders and found that just 16% are certain that Brexit will make Britain a better place to do business. Those that disagreed included 26% who said "absolutely not" and 28% who said they didn't think Brexit would be good for UK businesses.
However, one in five (18%) were unsure. Respondents were also asked about the impact of Brexit on their own business. While 32% said it would have a big impact and 24% said it would not affect them, the remaining 44% were unsure or hadn't thought about it.
In fact, the survey findings show that Brexit uncertainty is having a negative impact on SMEs. The findings show that many firms have been affected by Brexit uncertainty either by losing business or having to delay projects.
One respondent said: "We have suffered a large downturn in work due to the fact that we are not an EU company and many of our clients are EU-based; and the fact that ? clients do not want to commit to large projects until they know what will happen with Brexit."
Making Tax Digital for VAT ? due to start in April this year ? is also causing significant anxiety for small firms, many of whom say they have not had any communication from HMRC on the changes.
The Atom survey found that 49% of respondents were VAT-registered and would be affected by Making Tax Digital for VAT. And yet one-third (32%) either don't know what MTD is or don't understand what it entails.
Even so, the survey also found that 9% of SMEs have already signed up to the MTD pilot study and 59% say they are confident they will be ready in time.
One respondent said that Making Tax Digital for VAT will "cause unnecessary stress, hassle and cost to the small business owner. I thought my business, being very small, would not have been liable for the change, but it looks like I could be wrong. I can actually see it being an advantage for the larger business, but not for the smaller struggling businesses."