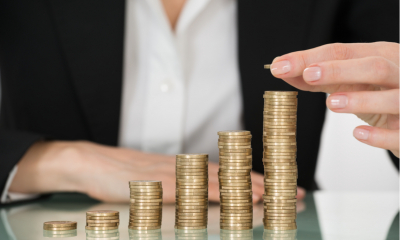 Small businesses are spending 15% more on taxes, rates, levies and employment obligations compared to 2011.
The increase amounts to an average surge of £60,000 in costs per year, according to the latest Impact of Government Policy Index, compiled by the Centre for Economics and Business Research (Cebr) for the Federation of Small Businesses (FSB).
The index - which analyses a range of policy-linked obligations, including business rates and auto-enrolment - has found that the average VAT-registered UK small business spends over £480,000 each year on these interventions, up from £420,000 six years ago.
Previous FSB research showed that small firms each lose an average of £5,000 and three working weeks a year to tax administration and paperwork.
Labour-intensive industries are being hit particularly hard by government interventions, according to the index. Smaller businesses in the construction sector have suffered a 28% increase in policy-linked costs.
Employment costs have soared since 2011. The minimum hourly pay rate for a member of staff over the age of 25 has risen by 29% in that time. The rate is set to increase by a further 5% in April.
Employers must also make national insurance contributions of more than £1,000 a year for qualifying employees and - from next year - their minimum contribution to auto-enrolment schemes will rise to 3% of eligible staff earnings.
The research comes as the UK falls from fourth to ninth place in the World Bank's Ease of Doing Business index and to 34th in the World Economic Forum's Burden of Government Regulation rankings.
"In 2011 the UK was ranked the fourth best place in the world to do business. Today, it's ranked ninth," said Mike Cherry, FSB national chairman.
"Despite some welcome announcements from the chancellor in October, small firms are still set to see costs spiral as the result of government policies in the months ahead. Come the beginning of April, small firms will not only have Brexit day to worry about but also Making Tax Digital, a higher living wage, rising employer auto-enrolment contributions and further business rates hikes. This will be a flashpoint for a lot of businesses, one which could threaten the futures of many."
Cherry added: "Government officials scratch their heads over why small UK firms don't expand at the same pace and frequency of small businesses elsewhere. Clearly, the burden placed on business owners as they grow their workforces needs to be looked at. The minute you start firing on all cylinders as a business owner - stepping up your hiring, investment and sales activity - you're struck with an avalanche of additional cost burdens. That has to change. Proactive efforts should be made to address the debilitating cumulative impact of these interventions on small firms."