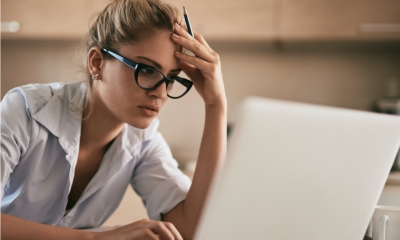 A new report has revealed that late payment waits for small businesses have doubled in the past year.
The latest Business Insights from MarketFinance, based on analysis of over 100,000 invoices, has shed new light on how long SMEs are waiting to be paid, how late these payments are and the impact they have on small firms.
The research shows that businesses typically agree 45-day payment terms from completion of work or delivery of goods. Despite this, almost two-fifths (39%) of invoices issued in 2019 were paid late, albeit an improvement on 2018 when 43% of invoices were paid late.
However, the number of days an invoice was paid late in 2019 has doubled to 23 days from 12 days in 2018. Invoices paid late were typically larger in value (an average of £34,286) compared to those paid on time (£24,624).
The report reveals that longer payment terms are becoming more common but this does not prevent larger businesses from paying their smaller suppliers late. In fact, the number of invoices with long payments terms (between 60 and 120 days) being paid late has almost doubled in the past six years - from 13% in 2013 to 23% in 2019.
The analysis found that larger debtors insisted on longer payment terms (49 days) than smaller debtors (37 days). In addition, when invoices were paid late, these larger debtors also settled much later (94 days) compared to smaller debtors (42 days).
In terms of sectors, professional and legal services businesses suffered the most with late payment in 2019. Seven in ten (70%) invoices were paid late, up from 30% in 2018. Manufacturers, retailers and creative businesses were also heavily impacted by late payment of invoices. However, late payment practices improved for companies working in the utilities and energy sector.
The number of invoices paid late to companies by region was fairly evenly split. Businesses based in the South East (56%) and Northern Ireland (55%) had the highest number of invoices paid late in 2019. The biggest improvements in late payment practices were found in the North West, North East, Scotland and the South West.
The researchers also looked at invoices sent to 47 countries by UK businesses. They found that US companies were the worst late payers, taking an extra 51 days to settle invoices from agreed terms in 2019. German firms took a further 32 days and businesses in China took an additional ten days. However, French, Spanish and Italian businesses halved the number of days they paid late from 24 days late in 2018 to 12 days in 2019.
Bilal Mahmood, external relations director at MarketFinance, said: "SMEs owners have come to expect long payment terms but late payments are inexcusable. For every day an invoice is late, it's more time spent chasing payment. This means less time for business owners to focus on growing their business, coming up with innovative ideas and hiring more people, or just paying their staff and bills. Things need to change quickly.

"We want the UK to be the best place in the world to start and grow a business, but the UK's small-to-medium-sized businesses are hampered by overdue payments. Such unfair payment practices impact a business' ability to invest in growth and have no place in an economy that works for everyone."
Written by Rachel Miller.