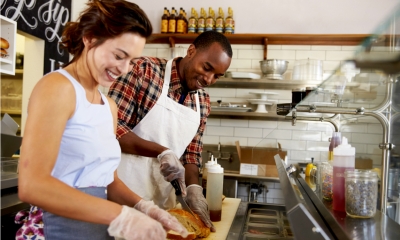 Over 180,000 UK workers are to get a 2.8% pay rise today as the Living Wage Foundation increases the real Living Wage hourly rate.
The real Living Wage has increased by 25p to £9 an hour and the rate for London has gone up to £10.55, an increase of 35p per hour. There are over 4,700 Living Wage employers across the UK, including over 1,500 in London, according to the Living Wage Foundation.
The real Living Wage is a voluntary rate, distinct from the compulsory National Living Wage, which is currently £7.83 an hour for anyone over the age of 25.
The real Living Wage rates are independently calculated based on what people need to live in the UK and London. The 2018 increases have been driven by higher transport costs, private rents and council tax as well as the basket of goods and services that underpin the rates.
Figures from the Living Wage Foundation show that £809 million in extra wages has gone to low-paid workers because of the Living Wage movement, with almost £200m extra in the past year alone. However, new research by KPMG has found that over a fifth of jobs still pay less than the real Living Wage, with 1.2 million more jobs paying below the Living Wage since 2012.
Jenny Baskerville, director and co-head of inclusion, diversity and social equality at KPMG UK, said: "It is a huge disappointment to learn that the proportion of jobs currently paying below the real living wage is once again growing."
The Living Wage Foundation is calling on employers to join big names like IKEA, Aviva, Nationwide and Google and pay the real Living Wage. It says "thousands" of small businesses have already signed up to the rate.
"Responsible businesses know that the government minimum is not enough to live on, and today's new Living Wage rates will provide a boost for hundreds of thousands of workers throughout the UK," said Tess Lanning, director of the Living Wage Foundation.
"Employers that pay the real Living Wage enable their workers to live a life of dignity, supporting them to pay off debts and meet the pressures of rising bills."