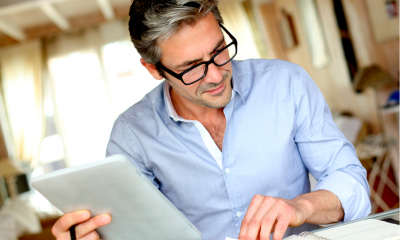 The take-up of flexible working has stalled in the past nine years, despite Government initiatives and legislation changes.
Now the Flexible Working Task Force, a partnership across government departments, business groups, trade unions and charities, is reaching out to UK employers to encourage them to advertise jobs as flexible by using the strapline "Happy to talk flexible working" in job ads.
All members of the task force, co-chaired by the Department for Business, Energy and Industrial Strategy (BEIS) and the CIPD, have also committed to advertising jobs as flexible. Other participants include: the CBI, the Federation of Small Businesses (FSB), the TUC and Acas.
The campaign coincides with the publication of a new CIPD report, Megatrends: Flexible Working, which shows that the number of employees using formal flexible working arrangements - such as part-time working, term-time working, compressed hours and job-sharing - has flat-lined since 2010. This is despite the right to request flexible working being extended to all employees in 2014.
The report has found that there has been an increase in more informal flexible working, such as people working from home on an ad hoc basis. However, it concludes that, for many, the potential benefits of flexible working are being missed because of unsupportive managers, limited options and negative assumptions by some employees.
As part of its efforts to increase uptake, the task force is highlighting the business benefits of flexible working:
Increased productivity by improving employee motivation;
Better staff retention;
Improved job satisfaction, engagement and wellbeing, and less sickness absence;
Tackling skill and labour shortages by making work more accessible to older people and those with caring responsibilities;
More diverse workforces and a reduction in the gender pay gap.
The task force has published guidance for employers on how to champion flexible working in their own organisations.
Peter Cheese, CIPD chief executive and co-chair of the Flexible Working Task Force, said: "Employers need to consider, and address, the barriers holding them back from adopting flexible working practices more widely ? By encouraging many more jobs to be advertised as flexible as the default option, the task force is challenging outdated attitudes to flexible working that still prevail in some organisations and laying down a marker for other employers to follow."
Kelly Tolhurst, business minister, said: "We want to ensure the UK continues to lead the world in addressing the challenges of the changing world of work and the Flexible Working Task Force plays a valuable role in this endeavour, with a great forum through which we can make flexible working a reality for all employees."