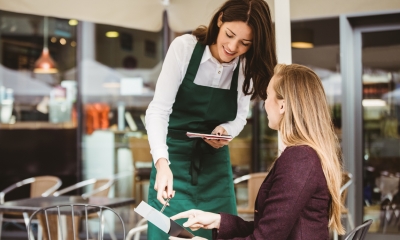 Chancellor Rishi Sunak has announced an unprecedented package of measures to protect millions of jobs and incomes during the coronavirus outbreak.
A new Coronavirus Job Retention Scheme is to be set up to help pay people's wages. Employers will be able to contact HMRC for a grant to cover most of the wages of their workforce who remain on payroll but are temporarily not working during the coronavirus outbreak. Businesses of all sizes will be eligible for the scheme, as well as charities and not-for-profit firms.
It comes as bars, restaurants, gyms and many other businesses have been told to close to limit the spread of coronavirus.
It means that UK workers of any employer who is placed on the Coronavirus Job Retention Scheme can keep their jobs, with the government paying up to 80% of a worker's wages, up to a total of £2,500 per worker each month. These will be backdated to 1 March and will be initially open for three months - to be extended if necessary. The government says the first grants are expected to be paid "within weeks".
Further support for business includes:
VAT bills from now until the end of June will be deferred until the end of the tax year;
Income tax due in July 2020 under the self-assessment system will be deferred to January 2021.
In addition, the Coronavirus Business Interruption Loan Scheme, unveiled at the Budget, will now be interest-free for 12 months. And the standard rate in Universal credit and Tax Credits will be increased by £20 a week for one year from April 6th, meaning claimants will be up to £1040 better off. All the measures announced on Friday are UK-wide.
Chancellor of the exchequer Rishi Sunak said: "We have been working round the clock so that we can today confirm an unprecedented package of support to protect people's jobs and wages. And we're strengthening our safety net at the same time.
"I said we would help individuals, businesses and the most vulnerable through this outbreak and I meant it. We will do whatever it takes in the weeks and months ahead."
The following businesses have been asked to close immediately:
Food and drink venues for consumption on-site;
Pubs, bars, nightclubs;
Cinemas, theatres, concert halls, and bingo halls;
Museums and galleries;
Casinos and betting shops;
Leisure and sports facilities, gyms and spas.
Pubs and restaurants will be able to operate as hot food takeaways during the coronavirus outbreak.
More information about all the measures announced for businesses can be found on the government website.
Mike Cherry, national chairman of the Federation of Small Businesses (FSB), said that many small employers would be "breathing a huge sigh of relief". He said: "The Coronavirus Job Retention Scheme marks an unprecedented intervention. Executed swiftly, it will protect livelihoods and the viability of small employers. Putting a straightforward application process in place for the scheme will be central to its success.
"However, the fact that it will not be operational for a month means many small employers are still presented with an immediate, potentially terminal cash flow crunch. Therefore, it's vital that banks play their part, and ensure that any small business owner seeking a 12-month interest free loan from Monday is helped immediately - there are no excuses."
However, the FSB has said that more needs to be done for the self-employed. Mike Cherry said: "Over the coming days, we need to see the chancellor map out how he will directly support the self-employed in the same way as he has committed to directly support employees."
Adam Marshall, director general of the British Chambers of Commerce (BCC), said: "The chancellor has given businesses desperately needed breathing room at this critical moment. The deferral of VAT payments keeps money in the pockets of businesses so that they can pay their people and suppliers, and the commitment to cover wages of those unable to work will allow firms to retain many jobs if they are forced to reduce their operations."
Written by Rachel Miller.
Coronavirus guidance for businesses has all the latest information on government help.