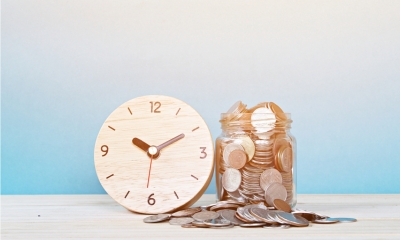 New prompt payment rules have been introduced by the government, excluding big businesses with poor payment practices from lucrative public sector contracts.
Organisations that want to do business with government departments will have to pay 95% of all supply chain invoices within 60 days, under new rules in the Prompt Payment Code introduced on 1 September 2019.
It means that any organisation bidding for a central government contract worth in excess of £5m a year will have to demonstrate it has an effective payment system. Suppliers that do not comply could be prevented from winning government contracts.
The move has been praised by business groups. "We welcome the new administration taking ownership of the late payment crisis with this crucial step, sending a message that late payments will not be tolerated within government contracts," said Mike Cherry, national chairman of the Federation of Small Businesses (FSB).
"We have worked very hard with the Cabinet Office to get to this moment. This will prevent another Carillion, where payment terms were lengthened as the company fell into difficulty, hoarded taxpayers' money and tried to improve its cash flow off the back of its small suppliers.
"This move sends a message to the wider business community that the government is taking this seriously and those found in breach of the Prompt Payment Code from 1 September will be excluded from bidding for lucrative contracts."
Cherry added: "Measures to open up public procurement will give taxpayers and our public services access to the innovation and value small firms bring, as well as helping our economy. This is a challenge, and there is, of course, more work to do, but [this] announcement is an important step."
The FSB has pledged to continue working with the government to "drive out late payments" in line with its Fair Pay Fair Play campaign . The Prompt Payment Code is administered by the Chartered Institute of Credit Management (CICM) on behalf of the department of Business, Energy & Industrial Strategy .
Written by Rachel Miller.