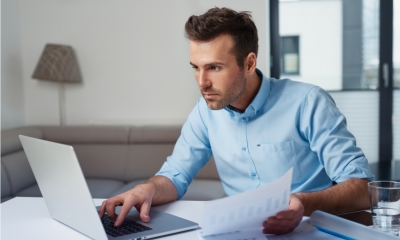 A new survey has found that one-third of self-employed workers have already been adversely affected by Brexit and 27% say they expect to lose business when IR35 changes are implemented in 2020.
A poll of small firms and freelancers by PeoplePerHour and TalentDesk has found that Brexit and upcoming changes to the laws regarding off-payroll working are the biggest factors affecting the UK's self-employed workers. On Brexit, the findings show that:
32% of freelancers say the Brexit process is having a negative impact on their business;
9% say Brexit has already cost their business over £20,000;
31% have experienced financial losses of up to £10,000.
Changes to tax rules for contractors that come into effect in April 2020 are also causing concern. The poll findings show that almost one-third of respondents say they are worried about the impact it will have on their ability to find new UK clients, while 27% say they are already seeing a loss of income because of the new legislation. Only 35% say they fully understand what IR35 will mean for them.
Xenios Thrasyvoulou, founder and ceo of PeoplePerHour and TalentDesk, said: "There can be little argument that something needed to be done to stop tax avoidance in the UK. But it is slightly concerning that so many businesses are feeling the effects of IR35."
One of the key concerns, says Thrasyvoulou, is the lack of information on IR35 changes. "We have heard calls from our own community for clarity on the subject, with requests for online tutorials from official sources and clearer advice, we hope the government heeds this request before the roll out next year."
Meanwhile, a new government briefing on the upcoming changes to off-payroll working rules will do nothing to ease fears about IR35 changes, says freelancer body IPSE.
"This briefing will be cold comfort to the millions of self-employed who are worried about the looming disaster for the sector when the changes to IR35 come into force next April," said IPSE's deputy director of policy Andy Chamberlain.
"The government's new guidance claims that legitimately self-employed people 'will feel little impact'. Tell this to the thousands of contractors working for Barclays, Lloyds, HSBC and Tesco Bank who have already been told they must move into umbrella companies, go PAYE or cease contracting for these organisations altogether."
The government has announced that it will launch an "enhanced" version of its CEST tool by the end of the year. "The truth is the CEST tool is extremely unreliable," said Chamberlain. "In fact, HMRC admits that in 15% of cases it cannot even provide a determination. The tool comes out with incorrect determinations - or does not produce a judgement at all - because it does not account for mutuality of obligation between a self-employed person and their client."
IPSE is urging the government to "rethink this ill-conceived plan before it is too late".
Written by Rachel Miller.