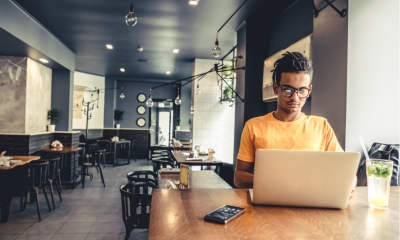 The Association of Independent Professionals and the Self Employed (IPSE) has launched its manifesto ahead of the general election, calling for new policies to support the UK's five million freelancers.
IPSE is asking self-employed workers to use the hashtag #5millionvotes to spread the word about the importance of the self-employed during the general election campaign.
Since 2008, there has been a 35% increase in the number of self-employed workers in the UK and freelancers now represent 15% of the workforce. On current trends, there will be over five million freelancers by the end of the next parliament. The UK's solo self-employed also contribute £305bn to the economy - underlining their vital importance to the economy.
IPSE's manifesto makes forty recommendations. Key policies include a call for a review of self-employed and small business taxation, new powers for the small business commissioner to crack down on late payment and rates relief for turning empty premises into co-working spaces to revitalise Britain's high streets.
"This will be a hugely important election for the country. It is therefore vital that all political parties remember that, regardless of Brexit, there are five million votes out there from the UK's self-employed that are up for grabs," said Simon McVicker, IPSE director of policy and external affairs.
"From building a modern tax system to ending the culture of late payment and boosting the number of co-working spaces, we believe all parties should be listening to the needs of the self-employed and outlining policies that will make a difference to them.
"The self-employed could prove decisive in dozens of marginal constituencies across the UK. All parties would do well to remember this and IPSE will be working hard during the campaign to get the message out there."
IPSE's top five policy priorities are:
Build a modern tax system: IPSE is recommending a wide-ranging review of small business tax, scrapping IR35 and ending confusion over the Loan Charge.
End the culture of late payment : The small business commissioner should be given powers to fine and "name and shame" late payers.
Identify solutions for retirement saving : The government must work with industry to find tailored products for freelancers, such as the sidecar pension, to help them put money away for retirement.
Update freelancers' parental rights: Shared Parental Leave should be extended to the self-employed.
Create new workhubs: Incentivising the use of empty premises for co-working spaces through exemptions in business rates could help revive Britain's struggling high streets.
Written by Rachel Miller.