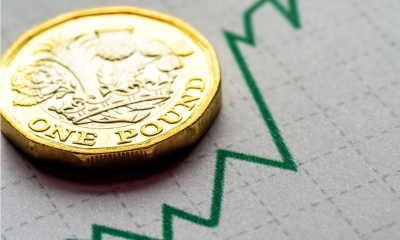 With the Budget scheduled for 6 November, the Federation of Small Businesses (FSB) has called for "radical business rates reform" in its Budget submission.
The FSB says chancellor of the exchequer Sajid Javid needs to address an "unprecedented long-term slump in small business confidence", slowing economic growth and a widening trade deficit when he publishes the 2019 Autumn Budget on 6 Novermber.
Writing to the chancellor, the FSB has requested a major reduction in business rates bills for small firms. It says that the Retail Discount - which allows small retailers with rateable values of up to £51,000 to claim a 33% discount on their rates bills - should be increased to at least 50%, made permanent and extended to small firms operating in other sectors, including manufacturing. It is also calling for the threshold for Small Business Rates Relief to be increased from £12,000 to at least £30,000.
FSB national chairman Mike Cherry said: "We need to see the chancellor step up to the mark next month with measures that will reinject optimism into the small business community and enable growth. Otherwise, we're in for a very bleak winter."
He described business rates as an "unfair, regressive tax", which hits firms before they've made their first pound in turnover, let alone profit. "Now is the time for a significant reduction in small business bills. Fundamentally, the business rates tax serves as a disincentive to invest. You spend money on bettering your property - by installing solar panels, or improving workplaces, for example - and the next thing you know your rates bill has shot up. It's ludicrous."
The FSB's Autumn Budget submission also highlights the increased strain that rising employment costs are putting on small firms. The latest Small Business Index shows hiring intentions among small firms are at a two-and-a-half year low and falling.
As a result, the FSB has recommended that the £3,000 discount on national insurance bills available to small firms through the Employment Allowance be increased each time a new member of staff is taken on, with an additional £1,000 made available for every new recruit until a £13,000 annual cap is reached.
"The annual average cost of running a small business is now £60,000 greater than it was in 2011," said Cherry. "That increase is largely due to employment costs, which are consistently flagged as the number one cause of higher outgoings among small businesses ? There needs to be some give and take here: increasing the Employment Allowance will focus support on the small businesses least able cope, enabling them to continue to create jobs in our local communities."
Other FSB Autumn Budget recommendations include:
Delaying the roll-out of IR35 changes, set to take effect in April 2020;
Freezing fuel duty and the Insurance Premium Tax (IPT);
Ensuring all small businesses have access to broadband download speeds of at least 10 Mbps by 2021;
Protecting co-investment in apprenticeships amid a drying-up of apprenticeship levy funds and concerns that the system will run out of funding entirely by 2022;
Delivering on a 2017 pledge for a national insurance holiday for small employers who take on those furthest from the labour market.
Written by Rachel Miller.