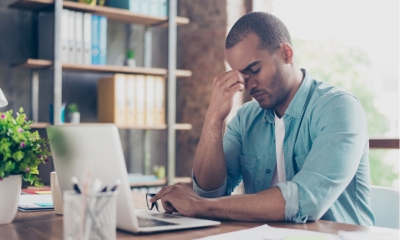 The government has yet to announce any measures to help the UK's five million self-employed, many of whom have lost work during the coronavirus crisis.
On Tuesday, chancellor of the exchequer Rishi Sunak said help for the self-employed would be announced in "the coming days". However, he said the issue was "incredibly complicated".
The key issue, it seems, is finding a scheme that gives targeted help to those in need, rather than paying every self-employed worker. But some MPs have argued that an imperfect scheme would be better than none.
The TUC has called on ministers to extend the wage subsidy scheme to the self-employed. It says this could be done through providing the self-employed with a guarantee of at least 80% of their incomes based on their last three years of self-assessment tax returns - paid directly as a tax rebate.
The TUC has highlighted the example of Norway where the government is providing grants covering 80% of self-employed workers' earnings. And in Belgium, an income replacement scheme has been set up for the self-employed.
TUC general secretary Frances O'Grady said: "The government took a big and important step last week with wage subsidies for employed workers. But millions of self-employed workers - from the creative industries to construction - are still facing a collapse in their earnings. Many won't be able to meet their basic living costs without further support. Ministers must urgently beef up support for the self-employed."
The Federation of Small Businesses (FSB) is also urging the government to implement new support measures as quickly as possible. FSB national chairman Mike Cherry said: "Over the weekend we have heard from thousands of self-employed people - including hairdressers, bakers, childcare providers, taxi drivers and café owners - many frightened and in despair at seeing their business fall away, and staring at the prospect of little or no financial support.
"While it is welcome that the government has pledged to cover 80% of the wages of impacted employees, five million self-employed strivers have until now only been offered, at best, access to £94 a week. In desperation, many have attempted to apply for Universal Credit after Friday and have been turned down."
He added: "We have been strongly urging the government not to allow the self-employed to be left high and dry, and it is welcome to hear the that the prime minister is listening and offering new hope. This must now be turned urgently into practical and easily accessible support. Time is now running out."
Adam Marshall, director general of the British Chambers of Commerce (BCC) has said that many self-employed workers "have seen their livelihoods vanish in the blink of an eye".
He said: "While we understand the complexity involved, there are five million self-employed people who need help similar in scale and scope to that put in place for larger firms in recent days."
Written by Rachel Miller.